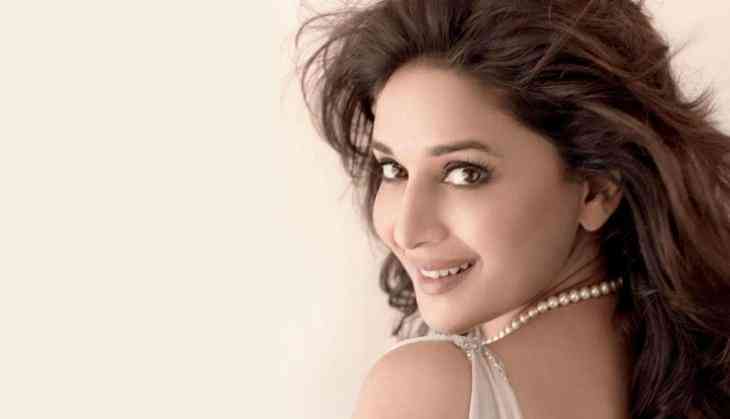 Karan Johar early Friday revealed the look of Alia early Friday and by the mid of the day he even revealed the look of his second leading lady Sonakshi Sinha and now finally Karan has revealed the look of his last leading lady Madhuri Dixit and the look is so intense that we can't keep calm.
Karan took to his Instagram to reveal the look of Madhuri where she is seen in an intense look, where her eyes are speaking more than her expression. Madhuri Dixit will be essaying the role of 'Bahaar Begum' in the movie. Karan captioned it as, "Enchanting, ethereal & timeless. The true 'Begum' of hearts, Bahaar!"
The movie will also witness some amazing songs where we will see Madhuri shaking her legs on it. Karan has made everyone eager to watch this movie just by revealing the first looks of his leading actors. Karan has made the day of all the women on this International Women's Day by showing all three actresses in different but in bold roles.
Also read
Kalank: After Alia Bhatt, Karan Johar reveals the look of Sonakshi Sinha as Satya
Yesterday, Karan revealed the looks of his male leads and today he reveals the look of his female leads. The movie is slated to hit the theatres on 19th April while everybody is waiting for its trailer which is slated to release on 12th March this year.
Stay tuned for Kalank's trailer!
Also read
Kalank: Karan Johar reveals the first look of Alia Bhatt as Roop