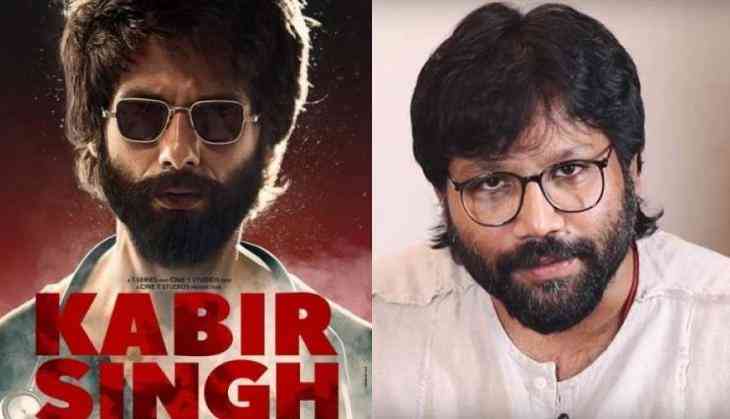 Sandeep Reddy Kabir Singh
Shahid Kapoor and Kiara Advani starrer Kabir Singh is going to enter 300 crore club soon and it has given all the reason to the team of Kabir Singh. However, in between that director, Sandeep Reddy Vanga has landed in trouble after he made a statement that he doesn't feel any love when you don't slap each other. Since then the critics and trollers have taken the director on slam.
However, now Sandeep Reddy Vanga has to come out to defend himself and said that he has been misquoted. In interaction to Times Now, Sandeep said that his comments were blown out of proportion and he was talking about the liberty of expression between two people in love.
He said, "Go, watch it and enjoy. If you don't like the film [Kabir Singh], then fine. You took me completely wrong. It's not assault. When you're so close to each other, when you can't handle your worst thing with each other, and you don't have the liberty of showing your worst side... The worst thing is not like 'iss din daaru peeke aake maar rha hai'. It's about the liberty of the expression between a couple who is deeply connected. It works for a woman also and it works for a man also. I spoke for both the sides. But sadly, they are quoting in a very wrong way."
Sandeep also said that he is not endorsing misogyny and he can't please or reply to everyone in the world. However, Shahid Kapoor has total opposite reaction to it and he said that his character is flawed but he is happy that the audience took it for entertainment and didn't judge him.
Also Read - Shahid Kapoor gets Kabir Singh, biggest hit of his career because of wife Mira Rajput; know how