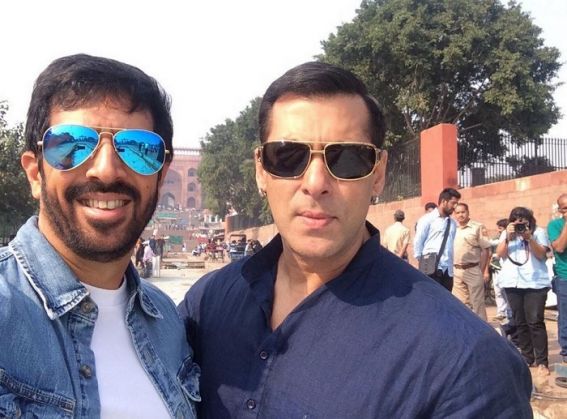 After working with Salman Khan twice in Ek Tha Tiger and Bajrangi Bhaijaan, Kabir Khan reveals that Khan is one of the most secure actors in India.
The Phantom helmer said the 49-year-old star is content with his success, and his huge stardom does not make him greedy for the screen space.
"Salman is very secure as an actor. He is very supportive and that was visible in Bajrangi Bhaijaan. In the film, he never questioned about other characters getting prominence over his. He does not crave for screen space, if he likes the character," Kabir told PTI.
The filmmaker, who is currently holidaying with his family in Kumaon region of Uattrakhand, said he has few story ideas in his mind and will start working on them by December.
"I am on holidays in Uttarakhand. I have few ideas in my mind. I am planning to start working on the story by December."
Asked if he will work again with Salman on his next, Kabir said,
"After delivering two back-to-back hits with Salman it is normal for people to expect from me to work with him again. I would surely work with him in future. But I am not sure if it will be my next. I will do the casting only after I will pen the story."
-- PTI