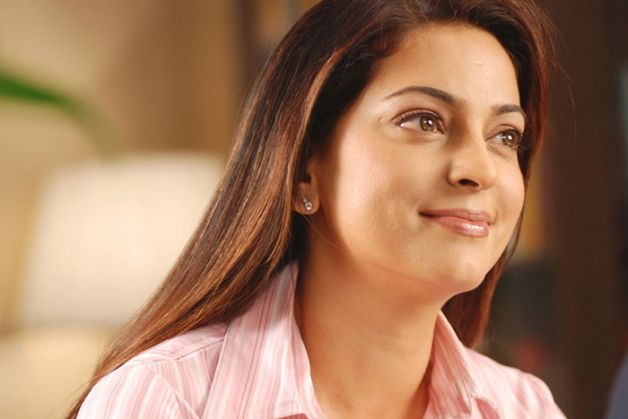 Known for her bubbly image in the 90's Juhi Chawla, last seen in Gulab Gang launches Jyotin Goel's children novel Sept-Opus. The actress shared her thoughts about the book, her career in Bollywood, possibility of acting in a biopic and much more.
On the book:
The book, Sept-Opus is very amusing and is a very good read for the kids. The intelligent pieces are interesting, not just for the kids but even adults will enjoy and find them engaging. It's light, entertaining and moving.
On completing more than 25 years in the industry
I came to the industry with Sultanat (1986). Four years later I worked with Jyotinji in Zahreelay with Sanjay Dutt, Chunkey Pandey and Jeetuji. I was a very small star and I didn't even know that I would survive 25 days in the industry or whether I would get more work. But I have completed 25 years now and I am very happy about it. I am thankful to everyone and to God to help me reach this far.
On writing a book
Yes, maybe I will write a book on my life. A lot of things have happened in this span of my life.
On the possibility of acting in a biopic
No, I haven't thought this deep yet. I have done many roles in the industry, a lot of dancing, jumping around, crying, laughing ... everything. Now I will only do a film if it touches my heart.
On her next film, Chalk and Duster
There are only eight to nine days of shooting left for Chalk And Duster. I have just come back from a holiday; I was out for 25 days. After that it will go into post production.
On her future plans
I want to stay here for 25 years more. Maybe after that I will throw a party (laughs).
by Bollywood News Services