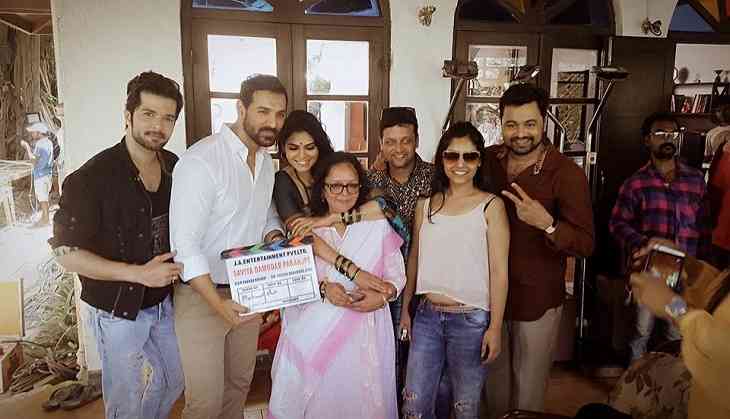 John will be making his debut a producer with regional cinema
John Abraham, who has produced films like Vicky Donor, Madras Cafe and others , is all set to make his regional debut with Savita Damodar Paranjape. It is an adaption of a famous Marathi play. The film is already on floor and it will be directed by Swapna Waghmare Joshi. The film features Subodh Bhave, Raqesh Bapat and Trupti Toradmal. Trupti is also co-producing this film.
Savita Damodar Paranjape is a popular play and it is a psychological thriller, where the leading lady is suffering from multiple personality disorder. It was also said that the play was inspired from a real life story of a man who was found murdered, and the autopsy revealed his heart slit from within. This man had betrayed a girl in love, which prompted her to take her life. It was rumoured that it was the spirit of this dead girl that took her revenge .
Earlier actors like Ajay Devgn, Riteish Deshmukh, Amitabh Bachchan and Priyanka Chopra have produced Marathi films.