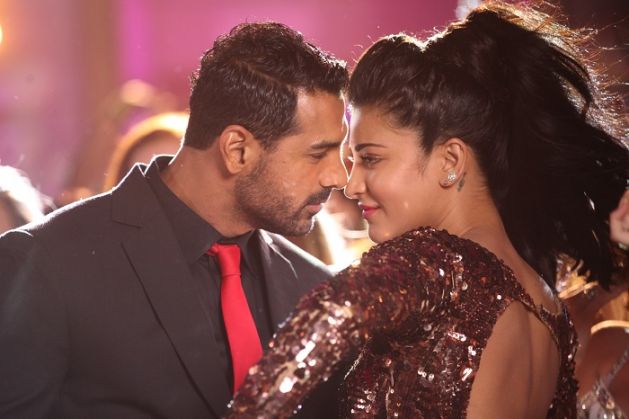 Get ready for the funniest mob wedding of the year, featuring John Abraham, Surveen Chawla, Shruti Haasan, Anil Kapoor, Paresh Rawal and Nana Patekar from the film Welcome Back.
Here's our song review:
The song has a peppy tune and classic Bollywood grandeur, but though John Abraham tries hard, he fails to be charming
Nana Patekar and Anil Kapoor seem to be having a blast dancing to this song
Shruti Haasan and Surveen Chawla light up the screen
Naseeruddin Shah, Anil Kapoor and Nana Patekar do robotic dance moves. A treat to watch!
Wedding Di Welcome Back's Inshallah, the song from the 2007 film Welcome, where the entire cast joined the wedding celebrations
Watch Tutti Bole Wedding Di here.