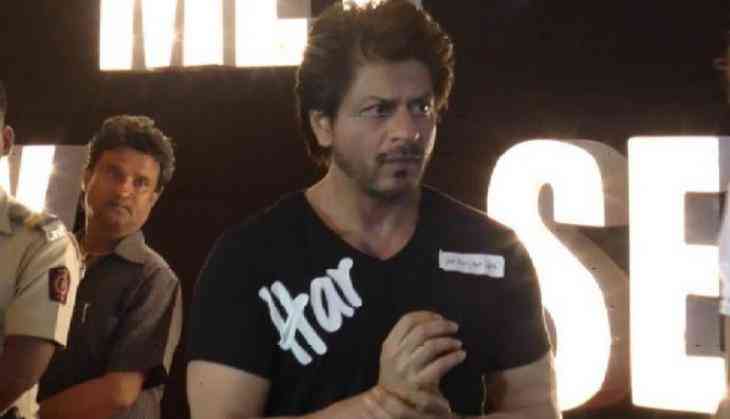 Jab Harry Met Sejal: SRK on 1 lakh support against Censor Board's challenge
Shah Rukh Khan expects, the people, who supported 'Jab Harry Met Sejal' against the challenge thrown by Central Board of Film Certification (CBFC) chief Pahlaj Nihalani, rather more than them, to turn up to the theatres to watch the movie.
"I just wish, our movies get that much, rather more than that number of audience," he said here, during the launch of the track 'Beech Beech Mein' at a nightclub yesterday.
For the unversed, Nihalani sometime back threw an open challenge to the makers of 'Jab Harry Met Sejal to get one lakh votes from the general public in support of the word 'intercourse' in one of its mini-trails, to get it cleared. This challenge was fulfilled in less than a week, gaining more than the asked voters, in support of the film.
This came after CBFC disapproved the usage of the word 'intercourse' in the second mini-trail of 'Jab Harry Met Sejal', which along with the Internet, was aired on TV.
Further speaking on the same, Shah Rukh said, "We respect CBFC. They are the one to show the green card to our films. They are doing their job and we should do our job. Having said that, in the context of the film, I don't think, there's anything objectionable."
On that note, the Imtiaz Ali directed flick, also starring Anushka Sharma, is all set to hit the theatres on August 4.
-ANI