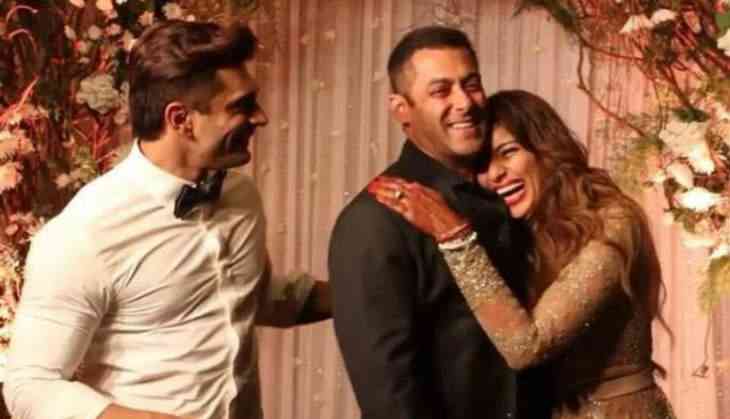 Karan Singh Grover, Salman Khan and Bipasha Basu (pic from Karan Singh Grover and Bipasha Basu's wedding)
Bipasha Basu is one of the celebrities to perform at the concert of Salman Khan's international tour, but looks like her husband Karan is not welcome.
According to a source, Salman Khan's team has not granted the permission for Karan Singh Grover to join Bipasha at the Da-Bang tour. Since the time the couple got married, they have been seen together at every event. Recently, it was also heard that whichever brands or movies comes her way, Bipasha pitches Karan's name; due to which the actress is said to have lost a big project.
If this is true, then the inseparable couple may have to stay away from each other for one month till the time she is back from the tour.