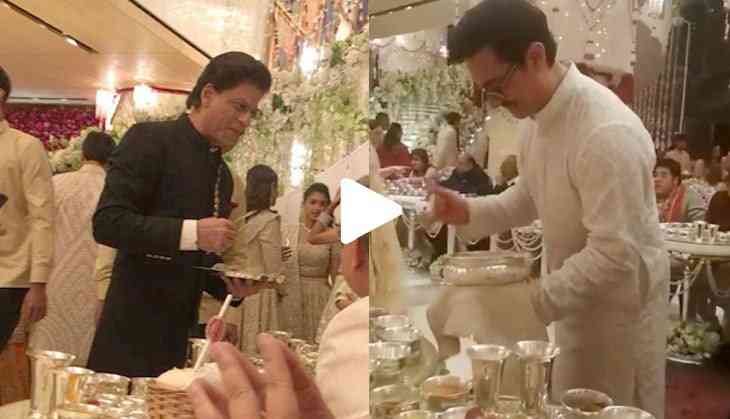 Mukesh-Nita Ambani daughter Isha Ambani is now an official wife of Ajay Piramal's son Anand Piramal on 11th December. Ambanis' had organised the wedding ceremony at their house Antilia in Mumbai.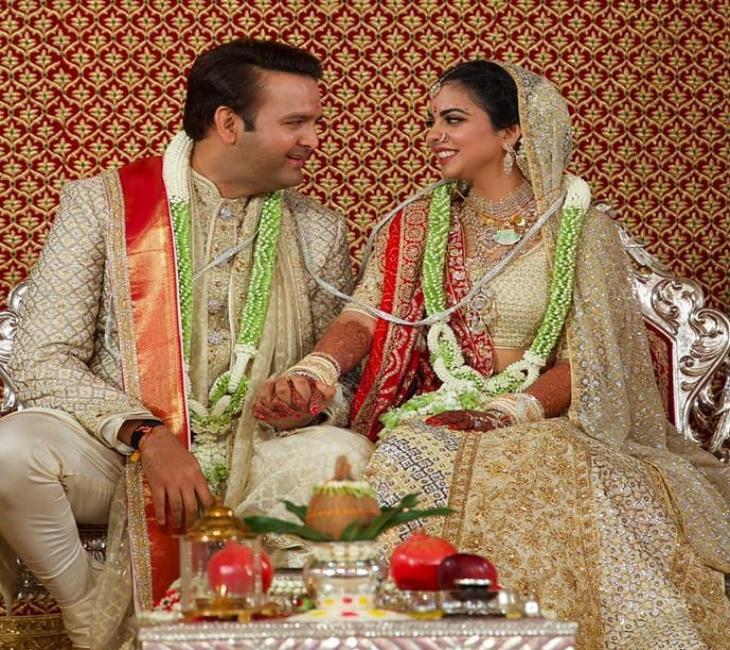 The big fat wedding has become an attraction for everyone because of the decorations, food and especially, the guests. As Reliance Jio owner has invited the guests from all the corner of the world.
However, Bollywood celebs won the hearts for what they did for making Isha's wedding more the grand one.
As we have brought the videos and photos from the wedding, in which our Bollywood celebs like Shah Rukh Khan, Amitabh Bachchan, Aamir Khan, Salman Khan, Ranveer Singh, Aishwarya Rai Bachchan, Deepika Padukone and others, all were having a great fun during the pre and post wedding functions.
Social media users were also kept busy watching each and every update about the grand wedding function from their places since the last one week.
After the great entertaining videos in which not only tinsel town stars were dancing but also Ambani family have also shaken their legs, now we have brought some more videos for their fans.
After watching this video, you will have more respect for your stars for their humbleness that they have shown during Isha's wedding.
In these videos, our Bolly celebs like Amitabh Bachchan, Aamir Khan, Shah Rukh Khan, Aishwarya Rai Bachchan and Abhishek Bachchan, all can be seen serving the traditional Gujarati food including dhokla to the guests of Ambani and Piramal.
Watch how our celebs turned into waiters and waitress to serve guests at Isha-Anand wedding:

What a generosity that our B-town celebs have shown during the wedding of Isha Ambani! As we all know that Khans and Bachchan are very good friends of each other.
Watch Video:
Also read: OMG! Sonam Kapoor brutally trolled for her outfit that she wore in Isha Ambani's wedding; netizens compared her to a 'bubblegum'