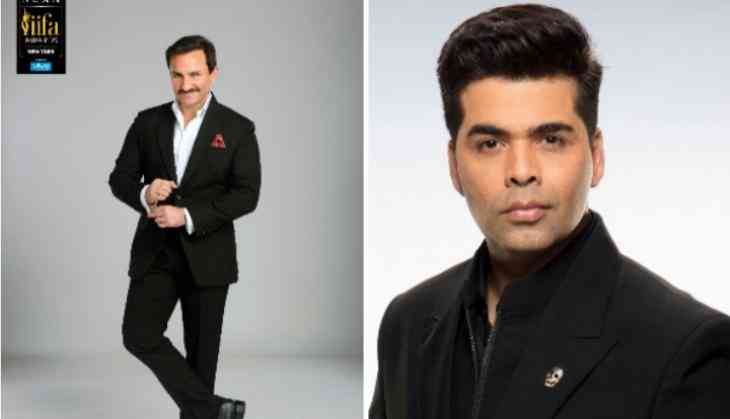 Saif Ali Khan - Karan Johar (file pic )
The actor apparently is not too happy with the way his hosting of IIFA event turned out.
Saif Ali Khan hosted this year's IIFA event in New York, with Karan Johar. During the rehearsals, Khan and Johar had a great time as they seemed to have an equal number of lines to utter.
On the day of the show, however, Saif apparently was taken aback to see Karan's impromptu adding his own lines. Saif was apparently not too happy with the way Karan changed a few tracks at the last minute and this stealing the limelight.
Above all, Saif on hindsight is also said to be regretting the Nepotism talk that he did with Varun and Karan.
He apologised to Kangana Ranaut for that and wrote an open letter explaining his situation. But that too received more flak than appreciation.