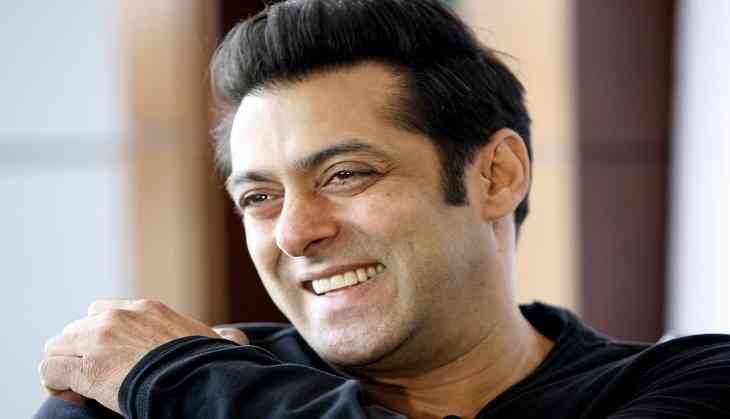 Bollywood actor Salman Khan has been lashed out on micro-blogging site Twitter for inaugurating a driving school in Dubai.
People on Twitter are reminding the actor for being accused of mowing down a man and injuring four others sleeping on a pavement in a drunk driving incident in September 2002 in Mumbai.
According to the Gulf news, UAE-based social media personality, Rashed Belhasa, son of managing director Saif Ahmad Belhasa was also present at the private invite-only ceremony.
Fifteen-year-old Rashed aka Money Kicks, is one of the youngest billionaire active on the social media site.
Here are the Twitter reactions that turned out to be a 'sarcasm':
Rahul Gandhi is giving a speech on AI
Salman Khan inaugurating driving school.
Waiting for kim jong un to speak about democracy.

— IBN battuta (@theesmaarkhan) September 6, 2017
Daily dose of irony for the day. #SalmanKhan launches a driving school in Dubai. Black buck conservation next?

— Arunoday Mukharji (@ArunodayM) September 7, 2017
If Chetan Bhagat can write books, I can also open a driving school.

- Salman Bhai's thoughts #SalmanKhan

— crazyreader_pearl (@pearl_cr) September 6, 2017
#SalmanKhan to inaugurate a driving school in Dubai.
He will also train drivers on how to handle Hit and Run cases.

— Sameer Ranjan Bakshi (@BekaarNews) September 6, 2017
Salman Khan inaugurating a driving school is like Adityanath inaugurating an abattoir.

— Arshad (@kikcasso) September 6, 2017
Up next : Gurmeet Ram Rahim to inaugurate women's safety centre. pic.twitter.com/MXjg83Mi6s

— SAGAR (@sagarcasm) September 6, 2017
September 6, 2017
Tushar Kapoor & Uday chopra to open acting school jointly .

— pundook🔫🔫 (@subodhpahalajan) September 6, 2017
Irony died and took punarjanam after this - Salman Khan in Dubai to launch driving centre https://t.co/shrrUmU76u

— mudassar (@mudassarb) September 6, 2017
#SalmanKhan 2 launch driving center in Dubai👏

Hence,#KRK cn launch acting skool in Mumbai#Dhinchakpooja cn launch music skool in london

— KrishnakiranModadugu (@kiranindites) September 6, 2017
Shashi Tharoor is condemning death of a free-speaking woman and Salman is inaugurating a driving school. Irony: Dead 😹

— Monica (@TrulyMonica) September 6, 2017