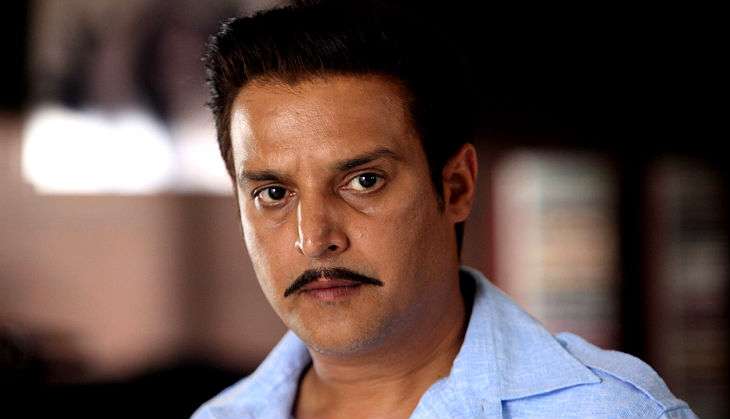 It's widely known that despite his hard-hitting performances over the years, Jimmy Shergill has not received the kind of popularity or accolades that an actor of his stature should receive.
The actor was recently seen in Mudassar Aziz' Happy Bhaag Jayegi that also features Diana Penty, Abhay Deol, and Ali Fazal in pivotal roles.
Jimmy, who can be seen playing the character of an aspiring politician, Daman Singh Bagga, in the film, opened up about his film choices, his career in cinema and more. Here are the excerpts:
Happy Bhaag Jayegi is you next release in 2016 after Shortcut Safari, Traffic, Shorgull, and Madari. You obviously believe in keeping yourself busy.
It's just the timing. I was working on 5-6 films for the past one-and-a-half years and within 2-3 months I was dubbing for all the films. The films got over almost at the same time and now one-by- one they are releasing.
Also read: #CatchChitChat: Abhay Deol: Who reads reviews today? You watch a Salman Khan film as it stars him!
What attracted you to Happy Bhaag Jayegi?
I am in a different role this time as I have been doing very serious type of roles. Happy Bhaag Jayegi is a funny movie. It's a clean movie which you can watch with your families without feeling awkward in front of your kids. It's not a rom-com it's a run-com. I am playing the man whom Happy (Diana Penty) is getting married to before she suddenly realises that she doesn't want to go ahead. The film has nice dialogues, story, screenplay and very enjoyable characters.
Like you said, you have been doing serious roles of late. But you began with light roles like Mohabbatein. What made you switch genres?
I have done many light-hearted films like Dil Vil Pyaar Vyaar and they did well too. But at that point of time in 2001-2002, I was feeling that I am getting slotted into the image of a chocolate boy and I wanted to break away from it. So I started choosing films like Yahaan, Munna Bhai M.B.B.S. and later A Wednesday and Tanu Weds Manu. It was a conscious decision to keep doing these kinds of roles so I don't get slotted into an image.
Also read: Happy with the response of Happy Bhag Jayegi; my Hollywood film is Oscar-worthy: Ali Fazal
So what's next ... will you continue playing the serious Jimmy?
I would like to do more light-hearted films now. I mean serious waali toh chalti rehti hai, karte rehte hain. I am not saying that I don't get comedy roles but there should be something new likeHappy Bhaag Jayegi. Otherwise, just for the heck of it, I wouldn't want to venture into comedy.
What is your take on sex comedies; would you act in one?
No! I have never done it and I won't be able to do it. It's not like I have never been offered but it doesn't excite me. I do not see myself doing them. If you challenge me, then I will do it but the voice inside does not encourage me to do such films.
Also read: Happy Bhag Jayegi's Diana Penty on the darker side of the glitzy modelling world
-- Sources from Ami Sheth, Bollywood News Service