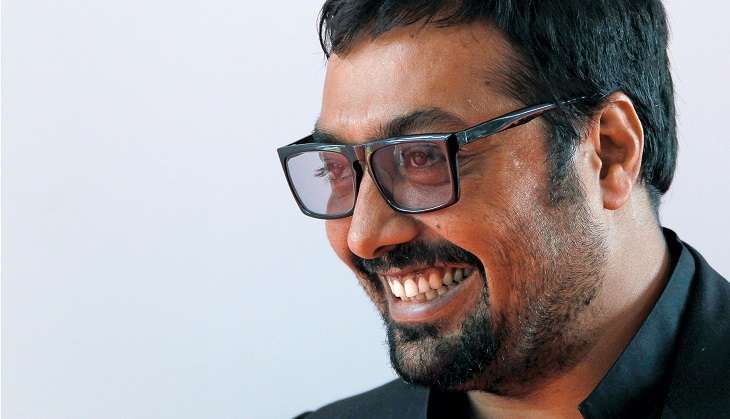 Gangs of Wasseypur director Anurag Kashyap says that though he considers all of his films commercial, he still couldn't make films like Sultan or Dishoom. But he 'likes' their trailers, says the critically acclaimed filmmaker.
At the launch of the song Qatl-E-Aam from his upcoming film Raman Raghav 2.0, Anurag was asked if he liked the trailer of superstar Salman Khan's Sultan and he replied in the affirmative:
"I saw the trailer and in every trailer you enjoy it. I even enjoyed Dishoom a lot, but the problem with me is that I can't make them."
The trailers of Sultan and Varun Dhawan-John Abraham starrer Dishoom were launched recently and have already garnered views in millions.
While both Sultan and Dishoom are masala entertainers, Anurag is known for more offbeat-ish films such as Black Friday. Even though Gangs of Wasseypur 1-2 did well commercially, they have a different style and can't perhaps be termed masala films.
His last out and out commercial film Bombay Velvet had a massive budget but it tanked at the box office.
Q. Considering the failure, is there a bigger pressure on him to deliver with Raman Raghav 2.0?
"That happens with every film. We want every film to work well. But with Raman Raghav 2.0 there is not that much pressure as was in the previous film. Our last film (Bombay Velvet) was Titanic. This film is our boat."
Q. Would he like to make a commercial film like Bombay Velvet again?
"All films are commercial for me. Whenever I make films, I think in commercial terms."
Anurag usually shoots in real locations but for Bombay Velvet he had to shoot on sets.
So when asked about going back to real locations and going back to his genre with Raman Raghav 2.0, he said, "I have never gone out of my genre. I have always made films that I always wanted to make. Regarding locations, our focus is whenever we get anything, we maximise it."
Raman Raghav 2.0 stars Nawazuddin Siddiqui and Vicky Kaushal in lead roles.
-- IANS