Actor Hrithik Roshan has been sent a legal notice again. This time, for that one controversial tweet that probably fueled the entire ongoing legal battle of 'prestige' with actress Kangana Ranaut.
Former Vice-Chairman of Maharashtra Minority Commission, Abraham Mathai, has sent out a legal notice to Roshan, accusing him of "hurting sentiments" of the Christian community by making a reference to the "Pope" in a tweet allegedly directed at actress Kangana Ranaut.
Mathai's lawyer Rizwan Siddiquee said the notice has been sent to the 42-year-old actor under the provision of Section 295-A of the Indian Penal Code asking the actor to apologise in seven days failing which a criminal complaint will be filed.
Also read: Hrithik Roshan-Kangana Ranaut row is personal, sad: Kareena Kapoor Khan
The "hurtful" remarks were made on Twitter after the Mohenjo Daro star's alleged ex-lover Kangana apparently referred to him as her silly 'ex' in one of her interviews.
"Hrithik Roshan has hurt the religious sentiments, feelings and beliefs of Christians (Roman Catholics) all over the world which includes my client as well. My client wants a written public apology from Hrithik Roshan within 7 days," Siddiquee said.
Hrithik's tweet done on 28 January reads:
Also read: 8 things Kangana Ranaut said after Hrithik Roshan's tweet; Let Bollywood's Queen give you a few tips on relationships

Also read: Hrithik Roshan-Kangana Ranaut legal fight: Actress' friend spills the beans about the relationship
The notice also said that by making such a statement on a public platform, Hrithik has not only willfully challenged the chastity of the respected Pope but has also shown him in poor light.
"Thus malafidely, mischievously and intentionally outraged the religious feelings and insulted the religious beliefs of Romans Catholics all over the world who consider the Pope to be absolutely chaste as their spiritual and religious leader," the notice read.
The notice also reads that by indulging in such a criminal act, Roshan has rendered himself guilty and liable to be tried under the provision of Section 295-A of the Indian Penal Code (deliberate and malicious acts, intended to outrage religious feelings of any class by insulting its religion or religious beliefs).
Also read: Kaho Na Pope Se Pyaar Hai. Why Hrithik Roshan owes Kangana Ranaut an apology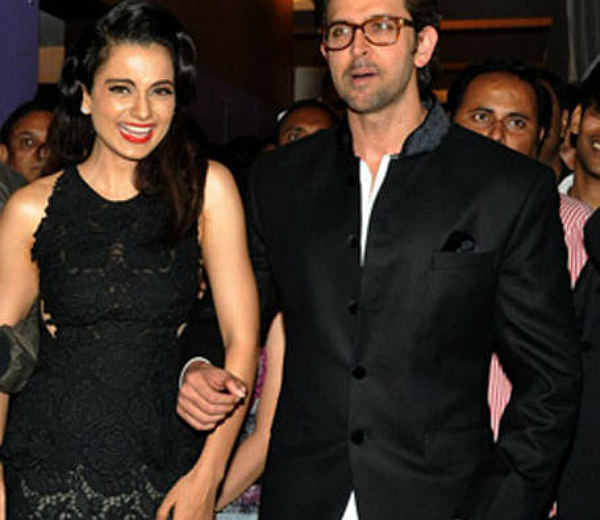 Siddiquee, in the notice, has asked the actor to apologise in seven days failing which he will proceed ahead with the matter and obtain the required government sanction, under of Section 196 of Criminal Procedure Code and accordingly file a criminal complaint against Roshan.
Neither the actor nor his representative has commented on the same, yet.
Also read: Hrithik Roshan-Kangana Ranaut legal notices: All the strange bits
-- PTI