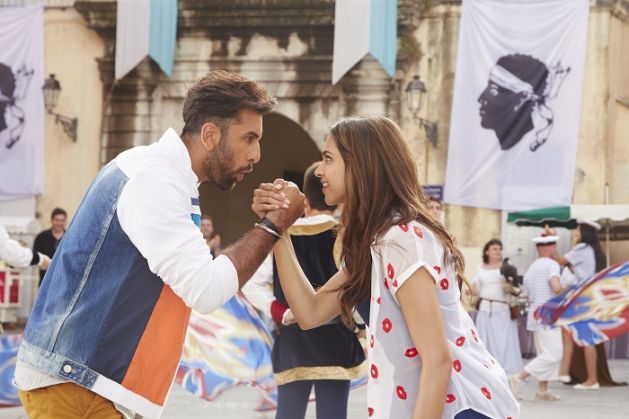 Tamasha marks the reunion of Ranbir Kapoor and Deepika Padukone after the historic success of Yeh Jawaani Hai Deewani and the same has managed to grab the eye ball of many people.
However, where on one hand people are speculating the movie to be on similar lines to her previous, Yeh Jawani Hai Deewani, the actress feels it might come as a benefit.
Also Read: Tamasha trailer: 'The world's a stage' for Deepika-Ranbir and they play a game across it
"If people find that they are similar then great because it was a movie that did very well for both of us and is a film we both are very proud of. So, yes we are coming on the back of Yeh Jawaani Hai Deewani and we hope Tamasha does equally well," said the Piku star to ANI.
[fullsuite/]
The 29-year-old actress, who has been giving hits successively, will be starring opposite her ex-flame Ranbir in Tamasha and then current rumoured boyfriend Ranveer Singh in Bajirao Mastani in lead roles.
Also Read: Ranbir - Deepika wrap up shooting for Tamasha, here's all you need to know about the film
Imtiaz Ali's Tamasha is set to release on November 27 and Sanjay Leela Bhansali's Bajirao Mastani is set to release on December 18.
-- ANI