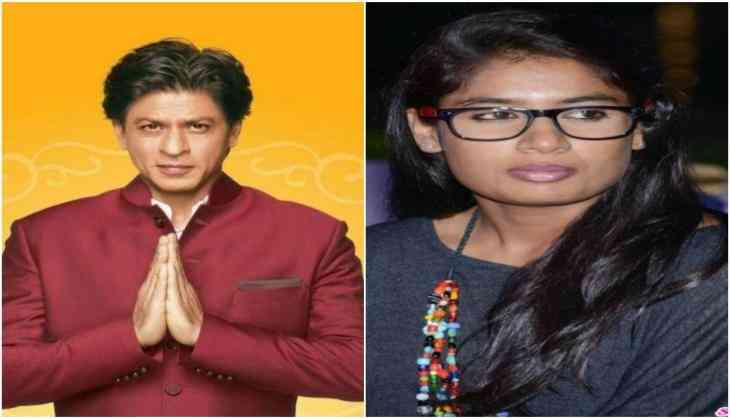 Bollywood's 'King Khan' Shah Rukh Khan, a true gentleman, apologised to Indian women's cricket team captain Mithali Raj after committing a mistake.
Reportedly, SRK was shooting for TED Talks with Karan Johar and Mithali Raj and it is learnt that the superstar SRK along with Kjo arrived three hours late for the shooting of the show.
According to the reports, SRK personally went up to Mithali and apologised for the delay in turning up. SRK also helped her in preparing a speech for the show.
Shah Rukh Khan shot an episode of his TV show, Ted Talks —India, with Karan Johar and Mithali Raj.
SRK is hosting TED Talks of Indian version, titled TED Talks India: Nayi Soch. The shooting is underway and promo is going to be aired on Star Plus in October.