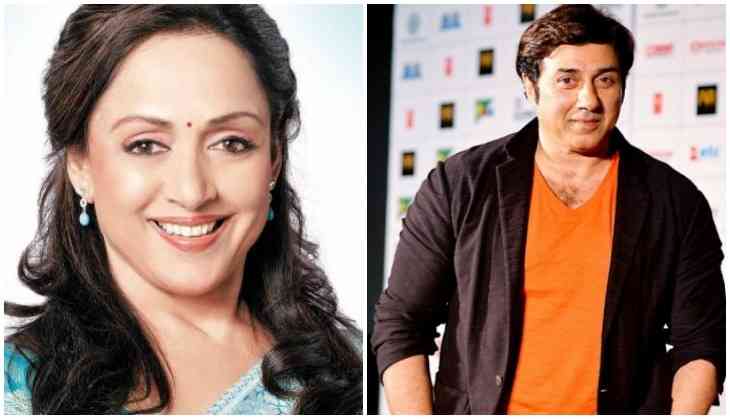 Hema Malini opens up about her relationship with stepson Sunny Deol
Bollywood veteran actress Hema Malini launched her biography 'Beyond The Dream Girl' on her birthday on 16th October. Bollywood actress Deepika Padukone launched this book in an event with Hema Malini. The media focused on the book to carve out some interesting revelation about the legendary actress and also her relation with Dharmendra's first wife and his sons.
In the launch event of the book, Hema Malini clearly said that if the name of the book is 'Beyond The Dream Girl', then it shows that she discussed both (Sunny and Bobby) in the book as well. The actress added that people always think about the kind of relationship she shares with Sunny and Bobby. Interestingly, Hema revealed that Sunny always supported her whenever she was in need. When she met with an accident in 2015, Sunny Deol was the first person who came to meet her.
Hema added that this care shows that he always care for everyone and the same shows that the family bond is very strong.
This is to notice that two years back Hema Malini's car was involved in an accident on Mathura Road due to which she sustained some injuries. Hema Malini married to Dharmendra in 1979, when Dharmendra was already married and had four children. This has been told that the relationship of Prakash Kaur and her children has not been good with Hema Malini. Till now no one from the family has said anything about their relationship but now Hema Malini herself has opened about it.