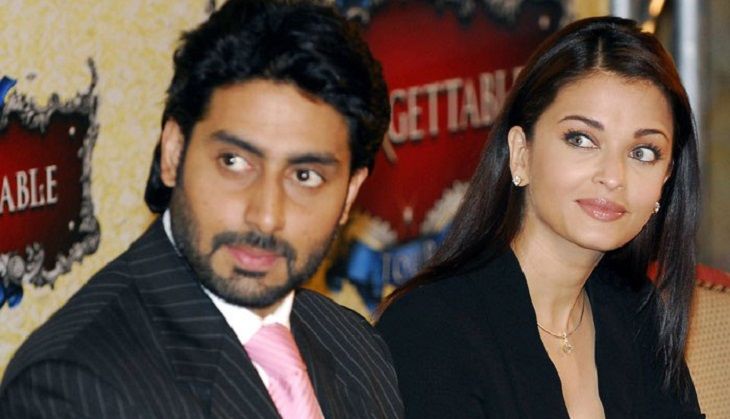 Aishwarya Rai Bachchan has apparently decided to take a back seat as far as her career is concerned, to help husband Abhishek Bachchan.
Abhishek Bachchan has not really had a great innings as far as his acting and films are concerned. Even though he made a smashing debut with J P Dutta's Refugee in 2000, his career has seen more downs than ups.
The last three years have been particularly mediocre for the actor. Though two of his films, Happy New Year (2014) and Housefull 3 (2016) did good business, he didn't really walk away with any credit for them. His solo lead film, All is well released in 2015 didn't do well at the box office.
Looks like now Aishwarya has taken it upon herself to boost husband's career. Buzz is that Ash has been avoiding signing any new projects for herself for the time being. Instead, she is apparently concentrating on using her contacts and star power to attract better offers for Abhishek, who she thinks deserves much more credit that what he's got.