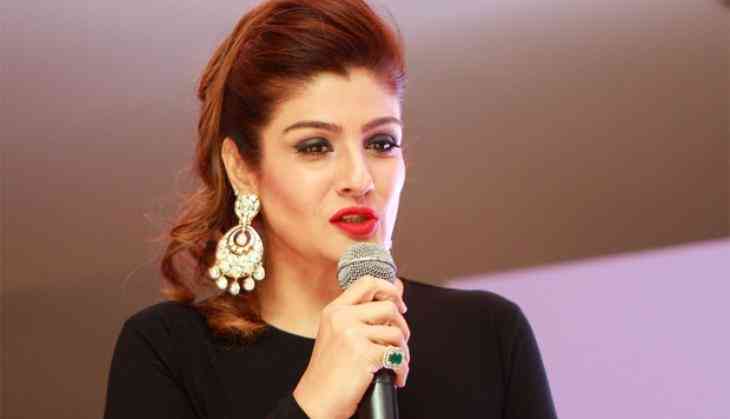 Happy Birthday Raveena Tandon: Here are lesser known facts about the 'Mast-Mast Girl'
Bollywood actress Raveena Tandon is celebrating her birthday today on 26th October, as she was born on 26th October 1974 in Mumbai. Raveena Tandon has been counted as one of the hottest actresses of Bollywood in the 90s.
There are many lesser know facts about Raveena Tandon which the fans would love to know. For one such fun fact let us tell to that her first crush was not Akshay Kumar but someone else.
How she got the name 'Raveena name':
Actually, Raveena Tandon's father's name was Ravi and her mother's name was Veena, so by joining it, her name became Raveena. Her nickname is 'Munmun' which was given to her by her maternal-uncle actor Macmohan.
Raveena's debut film was with Salman Khan:
Raveena Tandon started her acting career with superstar Salman Khan, her first film was Patthar Ke Phool (1991). The film was a big flop at the box office.
Raveena Tandon and Ajay Devgn studied in same college :
Raveena and Ajay Devgn have studied together in the same college. Raveena once told in an interview that she was hurt when Ajay didn't recognise her.
Raveena was depressed after breakup with Akshay Kumar:
The affair between Raveena Tandon and Akshay Kumar had always been in discussions, but only a few people know that they were not just in a relationship, actually they were engaged. In one interview, Raveena had told that in an interview, she got depressed after a breakup with the actor.
Raveena adopted daughter before marriage:
Raveena became a mother before the marriage, actually, she adopted two daughters before marriage. Later Raveena married to film distributor Anil Thadani. Well, now she is the proud mother of four children.
Raveena had a huge crush on Rishi Kapoor:
Raveena had a crush on Rishi Kapoor, she revealed the fact during the promotions of Bombay Velvet as she worked with Ranbir Kapoor in this film.