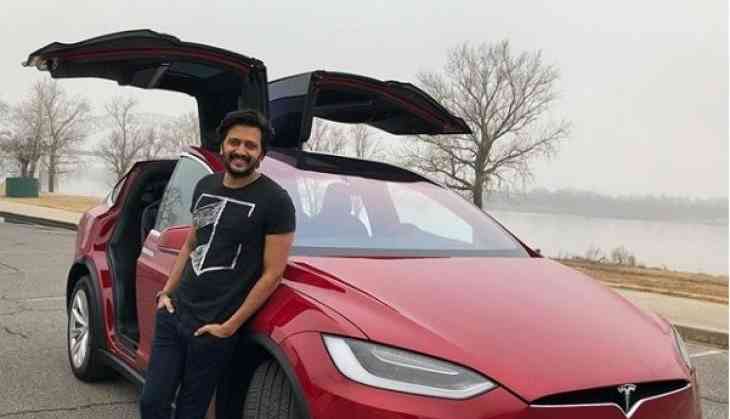 Bollywood actress Genelia D souza Deshmukh certainly knows the way to her husbands heart. Or should we say that the adorable girl has the 'Key' to her hubby's happiness. Guess why 40 year old Riteish Deshmukh is dancing in euphoria and feeling like a 20 year old. Well! That's because his loving wife has surprised him by gifting him a fancy red car on the eve of the birthday. The prince on wheels is extremely overjoyed and has expressed his happiness by posting a picture of himself with the new four wheeler. The actor took to Instagram to share the picture and captioned it, "So the Baiko @geneliad surely knows how to make a 40 yr old birthday boy feel like a 20 yr Old. #TeslaX #electric#ecofriendly" Commenting on Riteish's post actor Farah Khan Kunder wrote, " I too want..... a wife like Genelia"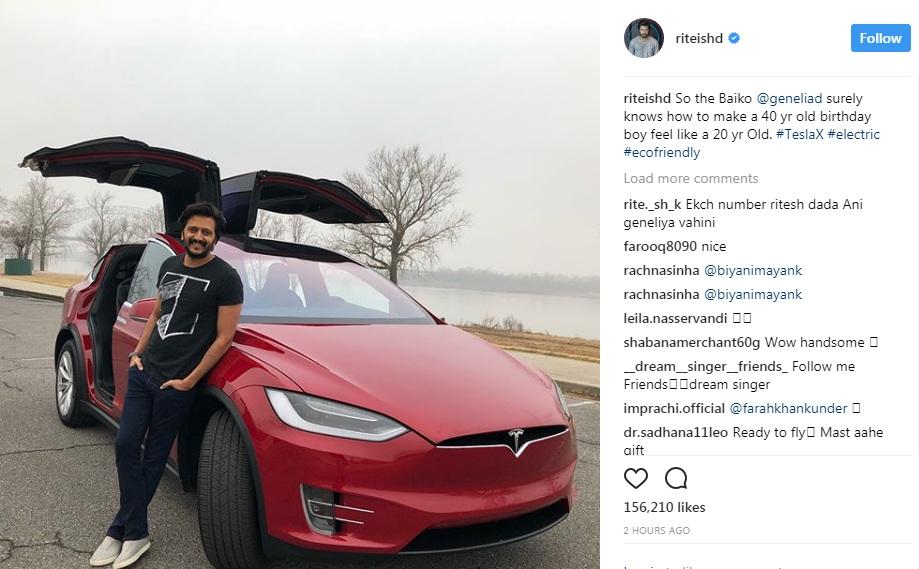 In another post he further expressed his love for his better half and posted, "I hope I am doing exactly the same thing I did in my past life to have deserved you. Coz I definitely want you in my next.
Thank you @geneliad for the unconditional love.For making moments count. For making life special. For just being you. Love you Baiko."