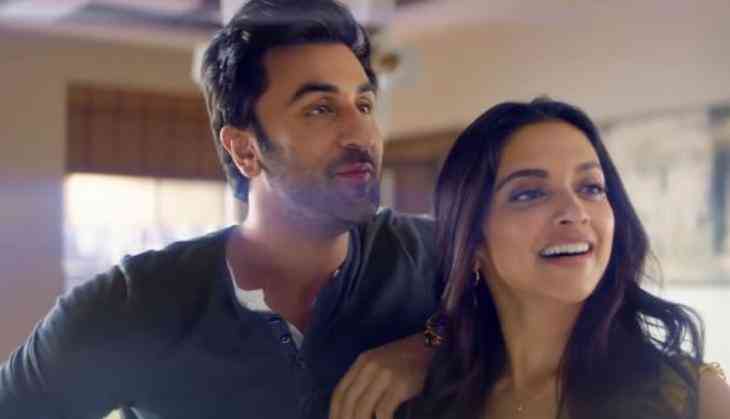 Ranbir Kapoor Deepika Padukone
Some pictures of Deepika Padukone and Ranbir Kapoor are getting viral on social media and it was told that the pictures have taken outside director Luv Ranjan's office. Since then the reports that Deepika Padukone may be seen opposite Ranbir Kapoor in Luv Ranjan's next film. Earlier also Deepika was considered for the role.
As soon the pictures came out, the internet started trending hashtag #NotMyDeepika. The trend was to urge Deepika Padukone to not sign Luv Ranjan's film. Actually, Luv Ranjan was allegedly accused of sexual misconduct and Deepika Padukone was totally against #MeToo campaign.
I refuse to believe that she signed this or is thinking whether to do it or not. We all know Deepika. This is not something she would do. #notmydeepika

— #Chhapaak (@padukonesbae) July 20, 2019
I wanna believe you went over there for the script reading and rejected it on their faces. Because there's no point in doing that movie it's a two hero action film which will have you being a flowerpot. And most of all you're promoting a predator. #NotMyDeepika

— 𝐫𝐢𝐚 ❦ (@MonaDarlingx) July 20, 2019
The Deepika I know and love is extremely kind, compassionate, empathetic and righteous. Please don't let us down by working with an abuser, it is everything against what you stand up for @deepikapadukone #notmydeepika

— Thiyagu (@thiyageshwaranv) July 20, 2019
She has given me a lot of inspiration and strength in my life.
I really admire you @deepikapadukone ,but I empathize with the victims and this is not right #Notmydeepika

— Denisse Ávila (@DeniAvilaM) July 20, 2019
@deepikapadukone With the kind of things that you stand up for and believe in, doing this film would be ridiculous and pathetic. Dont disappoint #notmydeepika

— mashal (@partyypants) July 20, 2019
@deepikapadukone babe i really dont wanna take off your posters from my wall that i put up when i was 12. Always supported you and your films because of where you stood as a person, please dont lose that integrity. I really want to keep standing by you. #notmydeepika

— mashal (@partyypants) July 20, 2019
Well, it looks like that Deepika Padukone's fans are not happy with Deepika' current move and they want their actress not to sign the film. The trend #NotMyDeepika showed several tweets of her fans who urged the actress to drop out her name from the film.
Let us tell you that director Luv Ranjan announced his next directorial film starring Ranbir Kapoor and Ajay Devgn in the leading roles. The film is supposed to a political drama and rumours were even that Ajay Devgn and Ranbir Kapoor may play father-son duo in the film.
Also Read - Aryan Khan is dating sister Suhana's BFF Ananya Panday?