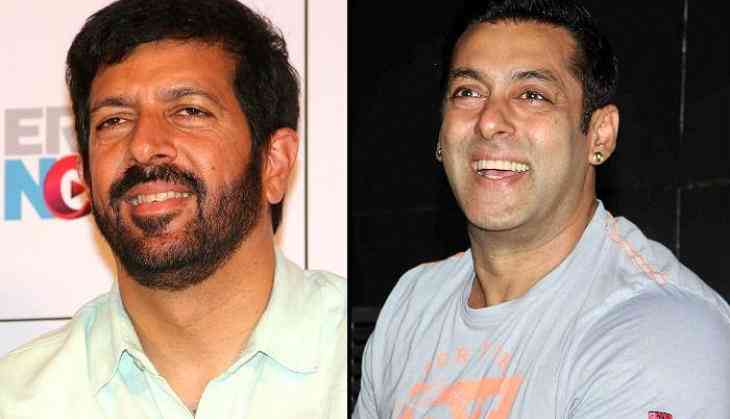 Kabir Khan - Salman Khan (file pic )
Apparently, there's a discussion between director Kabir Khan and Salman Khan for the trailer of Tubelight that will be released in May.
Salman Khan is said to be really eager to add one bit of a scene along with the ones that Kabir has chosen included in the trailer. That scene is the one he shares with Shah Rukh Khan. SRK is doing a cameo in the film. According to sources, Salman thinks the scene with him and SRK will be the biggest draw for the film.
Kabir, however, seems to have a different take on this matter. He feels that one should be guarded about that scene between the two Khans so that the curiosity factor remains intact. Exposing it right away in the trailer will kill the curiosity, is his opinion.
Let's see who wins. Kabir has decided to release the teaser by the end of this week, trailer in May and the film on June 23.