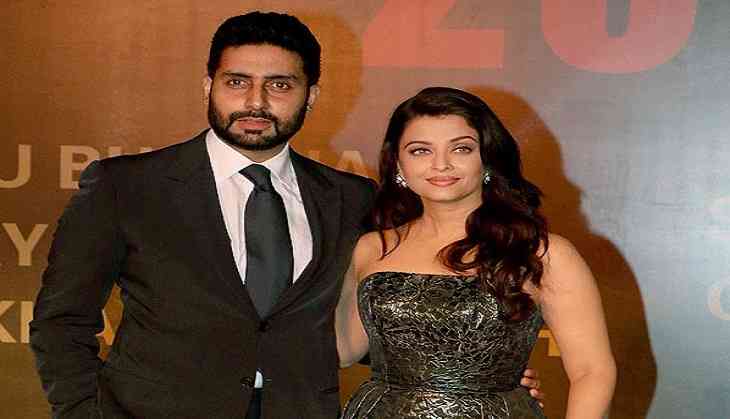 Abhishek Bachchan - Aishwarya Rai Bachchan (event pic)
Reports suggest that Aishwarya Rai wants to interact with her fans on social media but Abhishek Bachchan is not too happy with her decision.
According to sources, during her last film the actress was all set to to promote her film for which she planned marketing strategies with her team on social media, but Abhishek got to know about her concept, the actor is said to have asked her to think upon her decision once again.
Abhishek Bachchan is on social media but he's often been the butt of ridicule by trolls. He has, however, managed to retort in a classy manner.
Abhishek is probably worried that Ash will not be able to take criticism as easily.