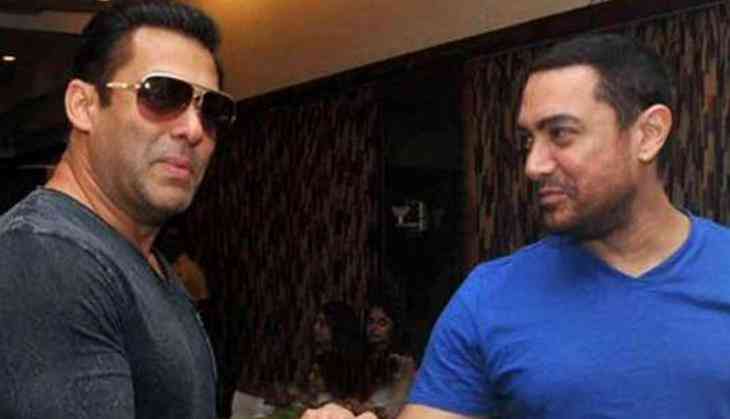 Did You Know: Salman, Aamir Khan used to study together in a same class
Aamir Khan is one of the Bollywood biggest superstars and he is someone who is on top from last three decades. He started his career with the films like Qayamat Se Qayamat Tak and Jo Jeeta Wohi Sikander and even now his films like Dangal are breaking the record.
Recently in an interview, Aamir Khan has revealed some lesser known facts about his career and personal life. Aamir Khan recently revealed that his friendship with Salman Khan is very much old and it was at that time when they were used to study in the same school and that too in the same class.
Aamir Khan recently revealed how he met first time to Salman Khan, he told Times of India, "The first time I met Salman was at Babla's (director Aditya Bhattacharya's) house, who made Raakh (1989). Incidentally, Salman and I were in the same class for a year in the second standard (at St Anne's, in Pali Hill). And we didn't know each other then! I was at Babla's house to discuss a short film called Paranoia, where I was the actor, spot-boy, production head, first AD - all rolled into one. We shot that film for a month. I was 15, and this is the first time I ever acted. Salman was cycling around in Carter Road. He knew Babla too. We stood on the balcony and talked. He told me about how he also wanted to become an actor. I thought of him as a sweet chap."
In the same interview, Aamir also revealed that how he met Shah Rukh Khan first time. According to Aamir, Shah Rukh was shooting with Juhi Chawla for Raju Ban Gaya Gentleman in 1992 and that time he met Shah Rukh, however, till that time his first film Deewana had not released.