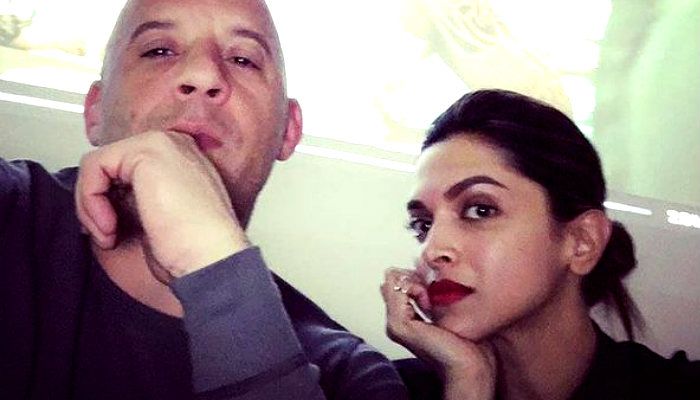 Bollywood actor Deepika Padukone will be working with international star Vin Diesel in the new segment of the XXX franchise called Xander Cage Returns. As soon as Deepika posted a rather mysterious pic of herself with the actor on Twitter, the rumours were abuzz that she is going Hollywood now.
However, while a confirmation of sorts was received from her later, avid Bollywood writer, Subhash K Jha has confirmed that the news is indeed true. In his article published in Firstpost, he has said that sources close to the development in US have confirmed the news to him.
"It has been confirmed to me, from a source close to the development in the US, that Deepika Padukone is indeed on for the new segment of the XXX franchise with the superstar Vin Diesel helming the hijinks," he wrote.
Also read: Bajirao Mastani vs Dilwale: 6 things that Priyanka Chopra said before leaving for Quantico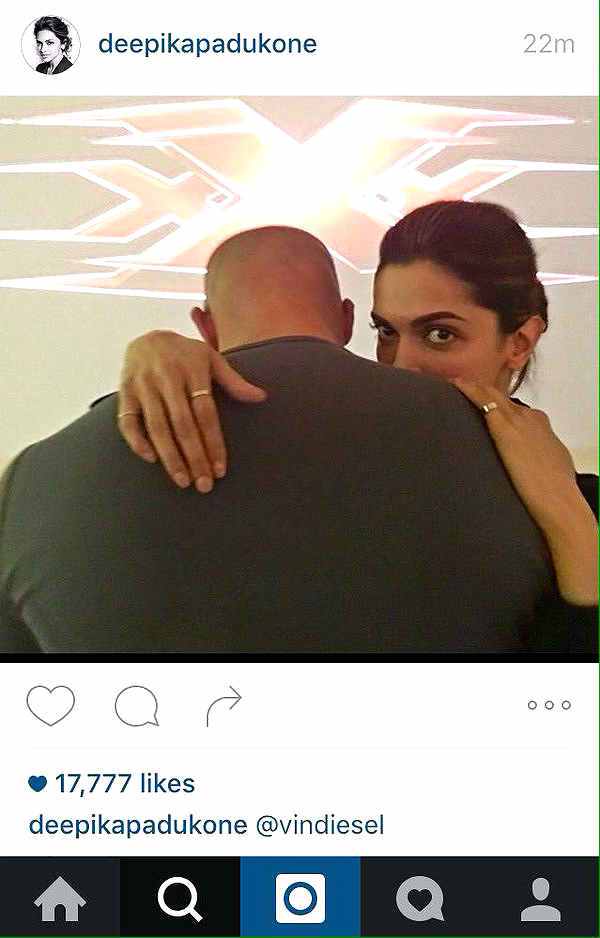 Also read: Mastani is as powerful as men in Bajirao Mastani, says Deepika Padukone
While there's been many other Bollywood stars trying their luck in Hollywood with a few cameo appearances in various international TV shows and films, Priyanka has been the only one so far to have managed to bag a substantial role. Her performance as Alex Parrish in ABC thriller TV show Quantico has been earning her fame worldwide.
And now with Deepika Padukone walking on the same tangent, let's hope we get to see her doing wonders there as well.
It should also be noted that grapevine was filled with the news of Ms Padukone starring in Fast and Furious 7, a year back.
Meanwhile, both Deepika Padukone and Priyana Chopra can be seen in Sanjay Leela Bhansali's Bajirao Mastani, that also stars Ranveer Singh. The film is releasing on 18 December with Rohit Shetty's Dilwale.
Watch here the making of Deepika Padukone's Deewani-Mastani song: