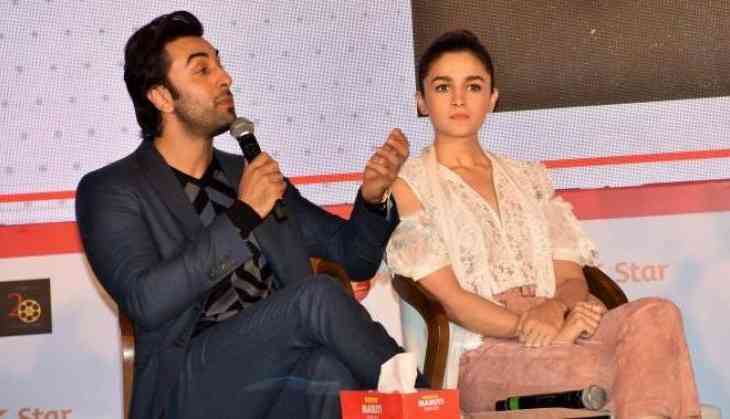 Lover boy Ranbir Kapoor has a special way to support her lady love on her most important day. Gully Boy is the most anticipated movie and Alia Bhatt has done a tremendous work to fit into the charachter of Safina the gully girl. As the movie hit the theaters today morning, Sanju actor Ranbir Kapoor was standing beside Alia Bhatt to support her on the last screening of Gully Boy, this was the best gift he gave to Alia Bhatt on this special day to her girlfriend. Even Deepika Padukone was seen with Ranveer Singh on the screening.
Check out the video.
Alia Bhatt's dialouge "Mere boyfriend se gulu gulu karegi toh dhoptungi na usko" has surfaced the internet and when asked, is she possesive girlfriend in real life or not, here what she has to say, " I am not at all a possessive girlfriend. It is about giving a free hand to your partner because I have been bought up in a way where we give space to each other. We are very trustworthy and loyal and we expect and believe the same out of the other relationships in our life."
Gully Boy is the best movie to surface on the Indian Cinema. Check out the reviews of Gully Boy in the below link:
Gully Boy Movie Review: Ranveer Singh once again at his best in Zoya Akhtar's best yet