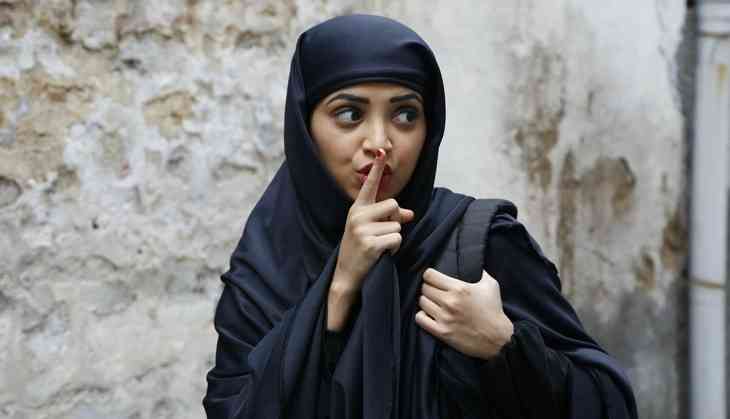 The controversial and much-talked about film 'Lipctick Under My Burkha' finally got released on the big screen along with Tiger Shroff's 'Munna Michael' and Hollywood film 'Dunkirk'. The movie directed by Alankrita Shrivastava is a story about four women- Shireen (Konkona Sen Sharma), Usha (Ratna Pathak Shah), Leela (Aahana Kumra) and Rihana (Plabita Borthakur) who are searching for freedom but are restricted by certain societal norms.
The film came into limelight soon after it was announced. The movie was under the radar of Censor Board for women objectification and bold scenes in the film. But it received positive reviews from the critics and Bollywood fraternity.
The movie got released on 21 July and received low opening at the Box Office in the morning shows but showed a good growth in the evening and night shows. Check out how the people reacted on Twitter after watching the film.
There is nothing to be offended about #LipstickUnderMyBurkha I wonder what made us wait for it to release.

— Akshay (@Akshayjoshi87) July 21, 2017
Power to @alankrita601 for directing it the way she has. The woman sure has balls. #LipstickUnderMyBurkha

— Swarna. (@goofyloony) July 21, 2017
#LipstickUnderMyBurkha is new genre #WomanWant need to understand d secret girl inside every woman #Respect #PJP #Ekta concept admirable

— Pratik Dalmia (@pratikdalmia) July 21, 2017
Aur Rosy ne chaukhat se baahar challang laga di. Simply loved the end!! Well done @alankrita601 ! #LipstickUnderMyBurkha

— SSM (@SwatySMalik) July 21, 2017
This was my ever first day first show! Simply brilliant! #LipstickUnderMyBurkha Go watch it 😊 @alankrita601

— Pracheta Budhwar (@PrachetaB) July 21, 2017
#LipstickUnderMyBurkha is mirror of our society

— Akshay (@Akshayjoshi87) July 21, 2017
Saw #LipstickUnderMyBurkha true story of urban middle class females. Realistic and not against any religion. Tell of females between 18-55

— Harshil (@RjHarshil) July 21, 2017
@LipstickMovie one word: fantastic
Great job @alankrita601
Everyone go watch #LipstickUnderMyBurkha

— Bhumika😇🤗 (@bhumika_4) July 21, 2017
Well it will be interesting to see what will be the movie's collection after the weekend.