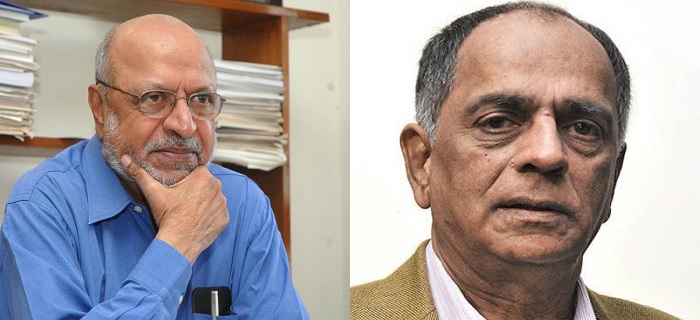 When Information & Broadcasting Minister Arun Jaitley said last week that he would like 'a controversy-free board', few people expected that a committee to look into the workings of the Central Board of Film Certification (CBFC), better known as the censor board, would be announced so quickly.
However, on 1 January 2016, the I&B ministry announced that award-winning filmmaker Shyam Benegal would head a panel comprising filmmaker Rakeysh Omprakash Mehra, ad filmmaker Piyush Pandey, critic Bhawana Somaaya, actor Nina Gupta and ministry joint secretary ( films) Sanjay Murthy, to submit a report within two months on possible changes in the workings of the censor board.
The problem
Pahlaj Nihalani, the chairman of the censor board, has been the centre of several controversies since he was appointed to the post nearly a year ago.
He has been accused of stifling artistic freedom by making too many cuts in films, such as scenes from Angry Indian Goddesses and a 'too-long' kiss in the James Bond film Spectre
As soon as appointed, he released a list of swear words that could not be used in films
He is associated with a 'Hindutva agenda' given that the board in its current form includes RSS ideologue Ramesh Patange and BJP General Secretary Vani Tripathi
He made a video of a song eulogising Prime Minister Narendra Modi titled Har Ghar Modi - The Powerhouse of India
The solution
The Centre-appointed panel headed by Benegal is expected to look into staffing of the CBFC, guidelines and procedures for the chairperson and other members of the screening board, and best processes of film certification worldwide so as to create processes in India that will allow artistic freedom its due.
Benegal was 'sounded out' on the committee on December 30.
(Inputs from The Indian Express, The Telegraph and The Economic Times)