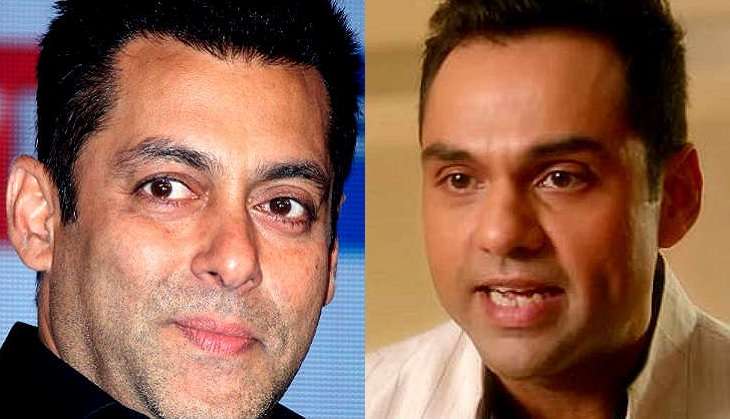 With Happy Bhag Jayegi, Abhay Deol returns on the big screen after a long time. The actor has not just acted in hard-hitting films like Dev D, Manorama, Road and, Shanghai to name a few but also won over the audience in light-hearted multi-starrers like Socha Na Tha, Zindagi Naa Milegi Doobara, Aisha and Oye Lucky Lucky Oye!
Deol believes that the system of tracking Box Office numbers in India is faulty and there is an urgency to revamp the industry's trade sector. In an interview with Catch, Deol got candid about the workings of the Indian film industry.
Excerpts from the interview:
What made you come on board for Happy Bhag Jayegi?
The script of Happy Bhag Jayegi was written keeping me in mind and I think it is the writing which particularly got me on board for the film. I think Happy Bhag Jayegi brings back the feeling of Socha Na Tha to me and it has been quite a while since I did such a film. I think that is the reason people are reacting positively to the film.
What makes you take such long breaks? Is it sheer laziness?
I don't think I am lazy when it comes to making movies. It is just that people want me to work more which is been translated as laziness and I don't mind it being mistaken as laziness. I am just very picky about the kind of films I sign. In the past, I was not worried about the kind of people who backed my films but after that I burnt my fingers. A few of my films didn't do well because they were not marketed and promoted well. The fear of my films being not presented well made me become very picky of my work. I want to do films which are a perfect blend of mainstream and art house cinema.
Happy Bhag Jayegi Movie Interview
Do you think the audience is charged a lot to watch a film in a multiplex?
There has to be some support from the government like they did with NFDC following which we had some great results. Whether you go to France or England or Germany; they (Government) support their film industry which is one of the major reasons they are able to create that kind of content. We have the opposite approach to our industry. We are taxed more because there is an understanding that a lot of black money is involved here, which, in my opinion is a symptom of the past. We have none of these issues today but over here change comes after a lot of effort.
How important is it to get the film budget right?
A film like Manorama was not a high budget film and it could have easily made its money. But the producers didn't spend anything on marketing and they had a terrible distribution network. It is important not just to get the budget right but also market the film.
Do you think film budgets are not under control in India as actors take away hefty amount as fees?
If you look at the international set-up, an actor gets a certain amount of money every time a film is aired on TV. We don't get that. If you take away the rights of an actor, why would they not charge such hefty amounts? Everyone in this industry has to be transparent. Every time a film i aired, the actor should be payed a certain amount of money. The producers will keep getting money for years and years but for actors it is just a one-time fee. The stars have the confidence that they will get certain numbers on the opening day and they charge the producers for that number.
How do you see the trend of Rs 100, Rs 200 crore clubs in this industry?
The media's trend of jumping on numbers and putting them on the front page of their respective papers is sad as they are also in with the group of people that believes that money is success. There are so many films which don't get the coverage just because it is not being backed by a star. It is sad that collectively as a people, our generation will only care about the economics of cinema and not the content. There are Rs 100 crore films which made Rs 2 crore profit and on the other hand a Rs 10 crore film might make a Rs 30 crore profit. But those films do not get bracketed into the so called club. It is superficial and the blame is passed back and forth. As a journalist, it is your responsibility to give out release numbers. Talk about the success with respect to margin of profit and not just the numbers. It is easier to start talking about margins than just numbers. The film made Rs 100 crore is a fact, but is it a hit?
What is your take on film reviews? How much does that influence the audience?
The media reports Rs 100 crore as a big number and in today's time, the audience cares more about numbers than how the film actually is. Who reads reviews today? Answer me honestly, would you read the review of a Salman Khan film? It is a Salman Khan film and you are going to watch it regardless of what the reviews are. The media is giving half-truths today as it is manipulated and used by a publicist for whatever reason. Be it your personal relation or paid articles.