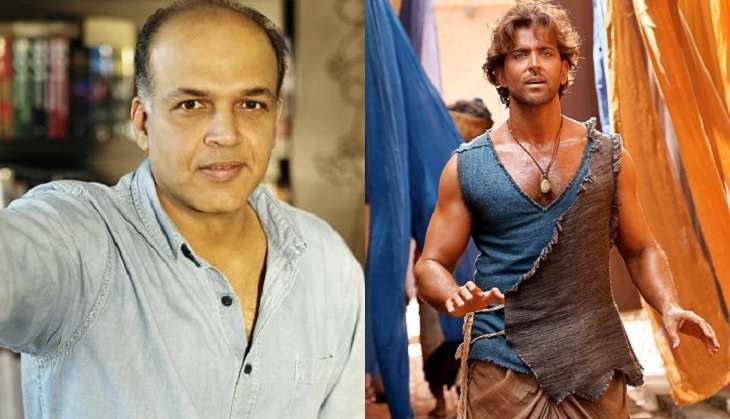 Known for films like Lagaan, Swades, and Jodhaa Akhbar, Ashutosh Gowariker is now gearing up for the release of his next period drama, Mohenjo Daro, a love story set against the backdrop of the Indus Valley Civilization starring Hrithik Roshan and Pooja Hegde.
The director, who has a special interest in exploring untold stories, is pretty confident that the film will not just entertain the viewers but also educate them about India's first civilization.
In an exclusive interview with Catch, the director revealed that Mohenjo Daro is a movie where fiction meets facts and discussed the process of making the film.
Excerpts from the interview:
Creating the world of Mohenjo Daro:
There was no visual reference at all for me to create the world of Mohenjo Daro but we mainly referred to books to get things right. Apart from that, we had archaeological assistance, which in my opinion, is very important while making a movie such as this. The great bath in the song 'Tu Hai' is exactly the way it was in Mohenjo Daro. We have built a few structures exactly the way they existed in that era. But to make a film, you need a story or else the film would end up being a documentary. I have blended facts and fiction in the film.
Hrithik Roshan in Mohenjo Daro (Movie Still)
Why Mohenjo Daro?
Despite being our first civilization, Indians barely know anything about it so I thought why not use cinema as a tool to explore that and create a story set in that era. If you see world cinema, there are so many films made against the backdrop of Greek and Egypt civilizations but we never made a film on our civilization. So with Mohenjo Daro, I am trying to make the Indus Valley Civilization popular.
Was Hrithik always the first choice?
When Hrithik came on board for Shuddhi, I was scripting Mohenjo Daro. I narrated the script to Hrithik and he really liked it. At that time, Hrithik had an option of doing either Shuddhi orMohenjo Daro. So I asked him to go ahead with Shuddhi as we were ready to wait for him. But later, Shuddhi didn't happen and Hrithik wanted to start this film as quickly as possible.
Why Pooja Hegde?
We wanted to introduce a new face to create a certain amount of freshness in the film. If it is an established actress, it becomes a bit difficult to create that although we have seen many directors managing to explore that as well.
Pooja Hegde in Mohenjo Daro (Movie Still)
How much does commercial success matter?
Commercial success is very important because the movies that I make are very expensive and it becomes important to recover the investment, so definitely commercial success matters a lot.
Is it difficult to raise money for a period film?
It is difficult to raise money for a period film because you are attempting to create a different world. It takes time for people to understand what you are trying to do. For me, since I have made a few successful films, it was comparatively easy. UTV instantly came on board because they loved the script. But the numbers were very high and the budget was big, so we needed a big star like Hrithik to come on board before we could do anything. Once we had Hrithik, all the budget issue got sorted. I think without Hrithik, Mohenjo Daro would have never been made.
On working with Shah Rukh Khan, Aamir Khan, Salman Khan and Akshay Kumar:
I am definitely toying with the idea to work with them but it is very important to have a concrete script and an interesting character to get them on board. It is very difficult to come up with something that would challenge these actors but I want to work with them.
Do you want to master the art of period films?
I enjoy making period films and that's the reason why I am making them. But beyond that, I love to narrate stories that people have not heard. No one was aware about the love story between Jodhaa and Akhbar or even the Indus Valley Civilization.
Was it a conscious decision to keep the runtime below three hours?
It is a drama-love story so it demanded only 2 hours 30 minutes of runtime.
Will the clash with Rustom affect the Box-Office potential?
A solo release is always desired but that cannot happen since we have only 52 weeks with over 200 films. Clashes are inevitable especially during a festive weekend as big films often target the festivals. It is sad that Box-Office gets divided but we have to accept this fact. We definitely need more screens in India.
What's next?
I am still toying with 3-4 ideas and I will decide about it after the release of Mohenjo Daro.