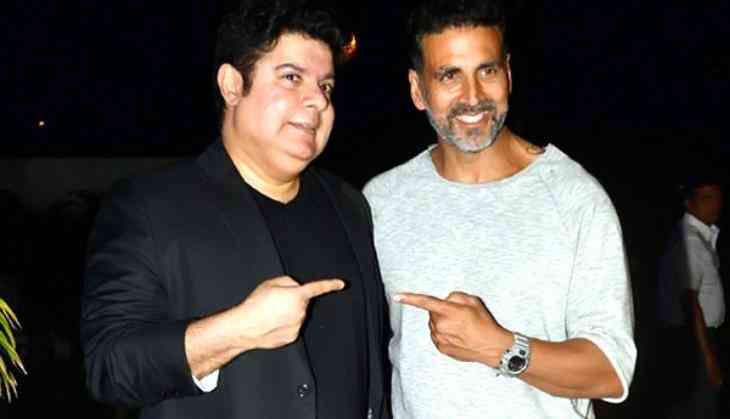 Bollywood director Sajid Khan who made comeback to his series Housefull after not directing the third sequel has once again come out of the project. Actually, this happened when the Bollywood superstar Akshay Kumar left the shooting of Housefull 4 after when he got to know that Sajid Khan got accused of sexual harassment.
It is being told that this decision also has taken because of the allegations that made on Bollywood actor Nana Patekar from Tanushree Dutta. The superstar was also getting targetted for not reacting towards the accusations. Today, now the director Sajid Khan finally has stepped down as a director of the fourth instalment of the project.
October 12, 2018
One source told HT, "Akshay is known to be a disciplinarian and has never cancelled a shoot in his 28-year career. This is the first time that he has decided to cancel a shoot, perhaps because the #Metoo movement just cannot be ignored. The allegations made against Sajid Khan and Nana Patekar are both serious and grave in nature,"
October 12, 2018
As Sajid Khan stepped down as the director also asks the media to not speculate the judgement till then the truth doesn't come out. This is to notice that more than 70 per cent shooting of the film has been done and now someone other will take charge to complete the shoot. The film is being made under Sajid Nadiadwala, Nadiadwala Grandson Entertainment.
Also Read - #MeToo: OMG! Sajid Khan harassed Saloni Chopra and asked her 'if she has ever been sexually abused'