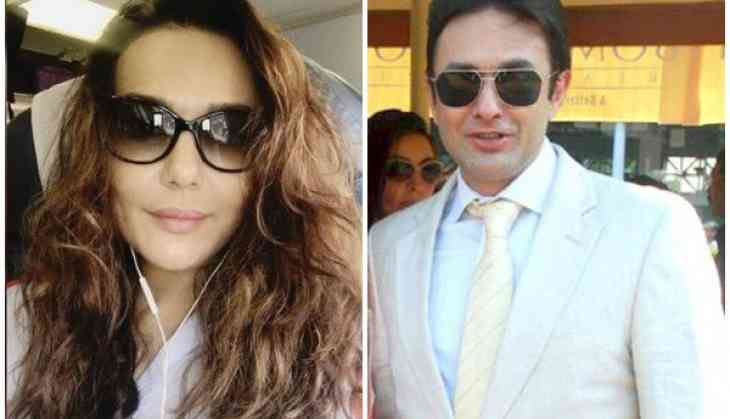 The Bombay High Court on Wednesday quashed the molestation case filed by actor Preity Zinta against industrialist and former boyfriend Ness Wadia in 2014.
The brief hearing, on the petition filed by Wadia, took place today around 4.45 pm. While interacting with the media, industrialist's lawyer Abad Ponda confirmed that the case was "quashed."
On being asked about the matter, the lawyer, said, "Judges have asked us not to divulge the information of the court proceedings."
Meanwhile, the actor tweeted, "It feels good to move on. Put to rest and forgive. It's amazing how one simple word can give closure. The windscreen is always larger than the rare view mirror. Jai Mata Ki #Navratri #Forgive #Closure #Letgo #Moveon #Positivity."
Earlier, a division bench of the apex court comprising Justices Ranjit More and Bharti Dangre had suggested both the parties to resolve the issue mutually. While Preity's advocate told the court that she is willing to settle down the matter if Wadia is ready to apologise, industrialist's lawyer reportedly said that his client would not apologise.
The alleged molestation incident had taken place at the Wankhede Stadium on May 30, 2014, during an Indian Premier League (IPL) match and subsequently, a police complaint was lodged by Preity in the Marine Drive Police Station in Mumbai. The 'Veer- Zaara' actor and the industrialist are co-owners of the Kings XI Punjab IPL team.
According to Preity, Wadia was allegedly abusing the team staff over ticket distribution when she asked him to relax as their team was winning the match. However, he abused and molested her by grabbing her arm, the actor had alleged.
In his petition, Wadia, however, stated that the case arose out of "personal vengeance" and that the incident was merely a "misunderstanding".
-ANI
It feels good to move on. Put to rest and forgive. It's amazing how one simple word can give closure. The windscreen is always larger than the rare view mirror. Jai Mata Ki 🙏 #Navratri #Forgive #Closure #Letgo #Moveon #Positivity

— Preity G Zinta (@realpreityzinta) October 10, 2018