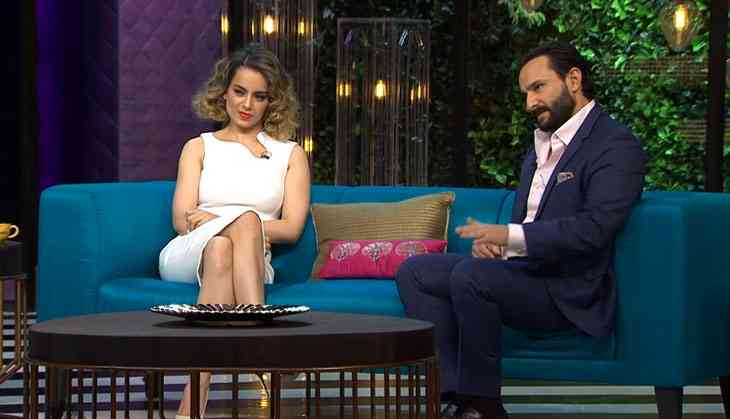 Whole B-town was in shock when Kangana Ranaut, boldly talked about nepotism in the industry on Koffee With Karan, which saw a string of reactions coming about the issue.
Let us see what the star kids have to say about this:
Alia Bhat, who was recently spotted at an event, said, 'I believe Kangana said that in a very different context and she was only talking from her own perspective. I don't think she was attacking somebody. I feel I have given my views on nepotism, a lot of times that I have now got bored of talking about it.'
Earlier, actress Sonam Kapoor also shared her thoughts on the same by saying, that she loves the 'Rangoon' star and really look forward to read her interviews.
For the uninitiated, Kangana Ranaut known for her brazen honesty took a dig at Karan Johar on his show, calling him the 'flag-bearer of nepotism' in Bollywood.
The word 'nepotism' means, the practice among those with power or influence of favoring friends, especially by giving them jobs.
-ANI