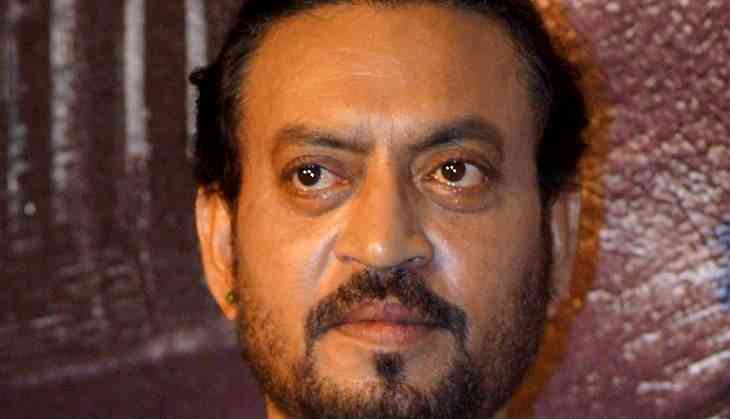 The Irrfan Khan starrer Bailmail is the most awaited film of the actor. The director of the film, Abinay Deo is all set to release its track 'Badla' that features Irrfan Khan in the song. Deo shares his experience working with one of the most versatile actors. The Directors says, the actor — mostly known for intense roles — has his own way to make a funny scene "hilarious".
Irrfan's tremendous acting and dialogue delivery in the film Piku and Hindi Medium has won the audience hearts. Irrfan Khan is the National Award winner and Deo has enjoyed directing the actor.
Deo told media, "According to me, for an actor, comedy is the most difficult genre to pull off. It's all about timing and in this territory, Irrfan is one of the best. It was such a joy to watch him convert a scene which was funny on paper to hilarious as he performed it live. He is a master at doing less to express more. In this film, he had very few lines and that makes it very difficult as everything depends on his expressions. You have to watch the film to see a great actor at his best with that."
Currently, Irrfan has been diagnosed with the rare disease and the actor has finally disclosed his been suffering from Neuroendocrine Tumour. Despite his disease, Irrfan did not want to push the release date of his upcoming flick 'Blackmail' owing to his inability to promote it. Hence, the makers are moving ahead and giving it the "best release" as scheduled on 6 April as per Irrfan's wish.
The third song 'The Badla' from the film Blackmail comes out on Friday. The song is kind of the theme song of the Irrfan's character in the film.
Blackmail produced by T-Series' Bhushan Kumar and Deo's RDP Motion Pictures also features Kirti Kulhari, Divya Dutta, Arunoday Singh, Omi Vaidya, Anuja Sathe, Pradhuman Singh Mall and Gajraj Rao. The film will hit the silver screen on 6th April 2018.
Also read: Irrfan Khan reveals about his 'rare disease' says, I have been diagnosed with Neuroendocrine Tumour