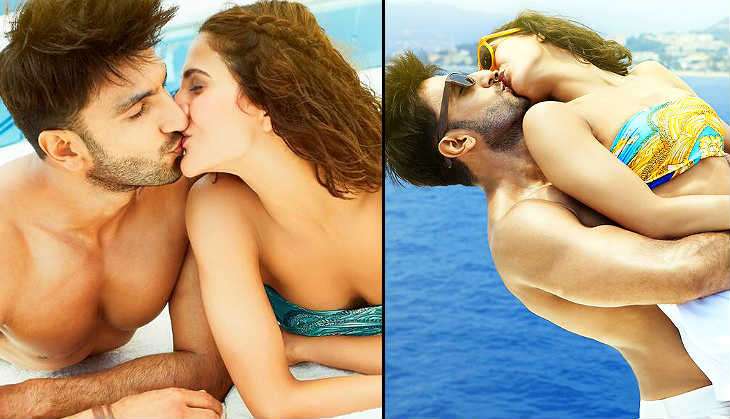 The trailer of Yash Raj Films' next, Befikre, starring Ranveer Singh and Vaani Kapoor, is yet to be released.
However, the sword of Central Board of Film Certification (CBFC) is already looming above the heads of the makers. Many have been wondering if the CBFC will raise an objection to the film - which has been grabbing eyeballs for its kissing scenes.
All the posters of the film, save one, feature Ranveer and Vaani kissing at various locations in Paris. In fact, the first song to be unveiled from the film, Labon Ka Karobar, is dedicated to the theme: Love without a care in the world. The video featured couples of all ages kissing without fear. Watch it here:
Also read: Befikre: Will Ranveer Singh and Vaani Kapoor be the new age SRK and Kajol?
The CBFC drew ire when it cut a kiss in James Bond's Spectre. And many have been speculating if Befikre will meet the same fate. CBFC Pahlaj Nihalani recently told a daily:
"The song Labon Ka Karobar has not come to us. It is out on the internet and therefore falls outside our purview. As for the kisses in Befikre, they have to be seen within the film's context. As far as I know, Befikre is set in Paris, the city of love where public affection is normal. However as I said, we will look at the film and its content when it comes to us," he said.
Directed by Aditya Chopra, Befikre is slated for release on 9 December.
Also read: Befikre's Labon Ka Karobaar will make you realise the meaning behind the Ranveer - Vaani kissathon
-- quote from dna