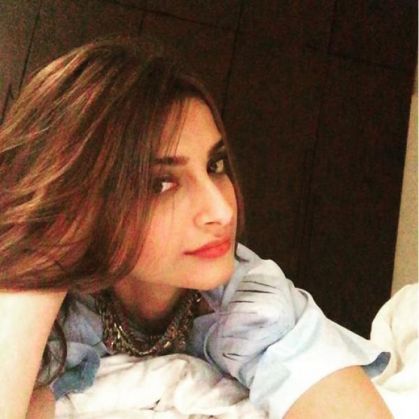 Actress Sonam Kapoor is the latest Bollywood celebrity to raise her voice against the #PornBan in India.
As many as 857 porn sites have been banned in the country, following an observation by the Supreme Court over the failure of the government to block child pornography.
Sonam took to Twitter to criticise the move. She posted:
Ban idiots who think banning things is going to make a difference to Indian mentality.. #sooverthisgovt #NextBanIdea #sick #ashamed

— Sonam Kapoor (@sonamakapoor) August 3, 2015
Kapoor has always been vocal with her opinions. Earlier, she had raised her concern about the outrage over the infamous AIB Roast that starred her cousin Arjun Kapoor.
Filmmaker Ram Gopal Varma also had something to tweet:
Now they have just banned porn but very soon the Government might come into the bedroom to see how couples are having sex

— Ram Gopal Varma (@RGVzoomin) August 3, 2015
And I think the government will direct couples on their positions and instruct them on the do's and dont's ..This for sure will b next step

— Ram Gopal Varma (@RGVzoomin) August 3, 2015