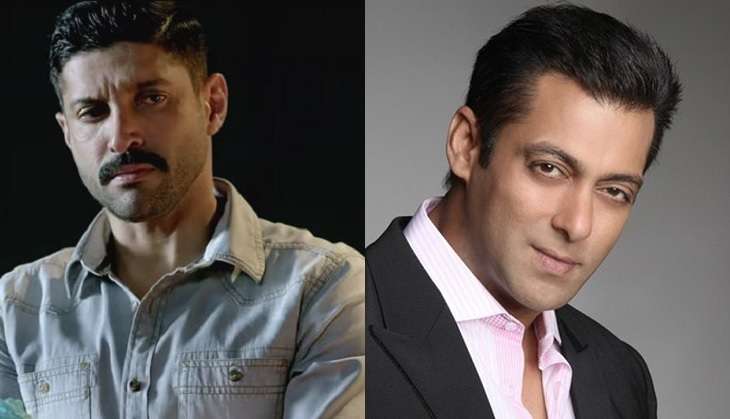 This Friday will witness the Box Office battle between Freaky Ali and Baar Baar Dekho, which in a way is a clash between legendary writer duo, Salim Khan and Javed Akhtar.
Ahead of the film's release, Farhan Akhtar in an interview to a leading daily revealed that the clash with not impact either of the two films as they appeal to different sets of the audience. He said,
"I genuinely feel there is space for all kind of movies. There have been times when two films have released and both have done well. Sometimes two films have released and both have not done well. So it really is not a question of whether one will do better than the other."
Also read: Is Baar Baar Dekho similar to Click & The Time Traveller's Wife? Sidharth Malhotra responds
Despite the Salim - Javed spat, the younger generation of the two families has always been cordial and welcoming with each other. On being asked about the relationship he shares with Salman Khan and family, Akhtar said,
"We (Salman and Farhan) are not competing with each other. Sohail, Arbaaz and Salman are involved in their film. They are like extended family to me. So, I wish that both our films do well, and I really think that's possible. I don't think we should have any kind of sinister ideas towards each other. That serves no purpose. Film making isn't a race."
Also read: You'll never guess what film Katrina Kaif wants to do with Sidharth Malhotra after Baar Baar Dekho
Freaky Ali stars Nawazuddin Siddiqui and Amy Jackson in the lead whereas Baar Baar Dekhorides on a much popular star-cast comprising Katrina Kaif and Sidharth Malhotra.