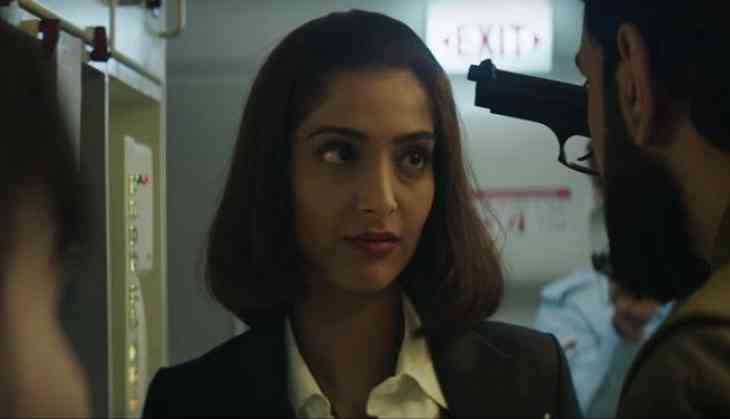 Atul claims that the makers have given the due share to Neerja Bhanot's family.
Neerja biopic starring Sonam Kapoor did good business and helped Sonam win her first National Award. Director Ram Madhvani too got the honour. Now Neerja Bhanot's family has stated that they are planning to sue the producers as the makers of the film did not honour their commitment to share 10 percent of the box office collections with the Neerja Bhanot Trust and the family.
Atul Kasbekar, the producer of the film, has issued a statement and stated, "At the outset, again, we'd like to say that we are immensely grateful that the Bhanot family trusted us with making a movie on the life of braveheart, Neerja Bhanot.We started the exercise of making a difficult film with utmost honesty and the effusive acclaim the film has received is testament to the fact that we succeeded in our endeavour.
The facts of the case are simply thus:
Bling had acquired the rights to make 'Neerja' from the Bhanot family. The agreement between Bhanots and Bling clearly spelt out that Bhanots would be paid a fixed upfront amount (which was paid as per the timelines) and a variable amount, which was to be computed as a share of net profits that Bling would receive.
It was always abundantly clear that we would partner with a studio, in this case FoxStar India.
The Bhanot family was always aware of the same and have in fact met the studio reps on many occasions.
To imply otherwise is simply untrue.
Integrity is a very important aspect of Bling's values and Bling is committed to meeting all its contractual commitments.
All financial transactions post release have been shared with the Bhanot family immediately and in a transparent manner.
Their share of the profits, which is a share of ours, has been immediately offered.
They have declined to accept the same and now wish to get a share of the studio profits.
This is effectively a retrospective negotiation and not as per what is signed by them years ago.
It is unfortunate that despite having a clear contractual arrangement the Bhanots have decided to dispute the financial understanding at this belated stage.
To reiterate, the amounts due to the Bhanots, as per the existing contract have been repeatedly offered by us to them.
To imply anything otherwise, is simply untrue.
Neerja Bhanot gave up her life to save passengers during a terrorist hijack of a Pan-Am flight at Karachi international airport in Pakistan on September 5, 1986. The film was jointly produced by Fox Star Studios and photographer Atul Kasbekar.