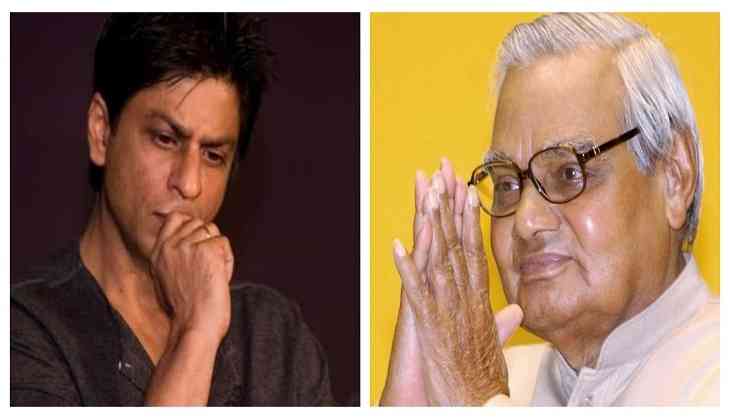 India's former Prime Minister Atal Bihari Vajpayee took his last breath at Delhi's All India Institutes of Medical Sciences at around 5 pm. Former PM Atal Bihari Vajpayee was admitted in AIIMS on 11th June due to some health complications. According to the medical bulletin released by AIIMS, from the last 36 hours, his health started deteriorating.
Former PM Atal Bihari Vajpayee was not only a great leader and politician but also a great poet. His excellent collection of poetries have a great fan following. Among his fans, names of Amitabh Bachchan's father Harivansh Rai Bachchan and Shah Rukh Khan are also in the list.
Bollywood industry is also in shock after seeing this huge loss in the country. Several famous celebs have extended their condolence over the demise of Atal Bihari Vajpayee like Rajinikanth, Mr. Bachchan and Priyanka Chopra.
After the death of Atal Bihari Vajpayee, Shah Rukh Khan wrote an emotional and heartfelt message for country's Bharat Ratna.
Here's what the 53-year-old actor wrote for Atal Ji on his social media account:
Atal Bihari Vajpayee has become the Prime Minister of India thrice once in 1996 for thirteen days, then in 1998–99 for 13 months, and in the last he served as PM for five years in between 1999 to 2004. He had also received the highest civilian award of India Bharat Ratna in 2015.
Watch Video:
Also read: PM Modi break down over Atal Bihari Vajpayee demise and says, 'Lost a father figure today'; see video