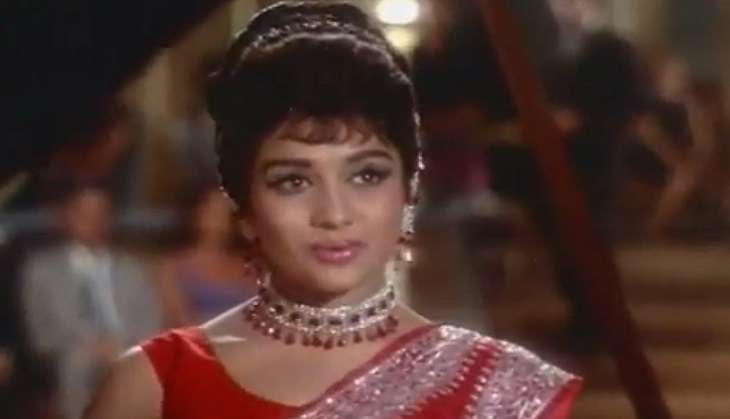 The sweetheart of the sixties, Asha Parekh will turn 74 on 2 October, 2016. Dinesh Raheja shares 12 lesser known facts about her.
1. Quite often, Asha played the rich, tomboyish brat (Ziddi, Teesri Manzil, Aan Milo Sajna). In real life too, Asha was pampered a lot by her parents.
2. Born into a middle-class family in the Mumbai suburb of Santa Cruz (she still lives in the same suburb), she was sent to the well-known J B Petit School in town. She would sit on the front seat on the upper storey in a double-decker bus because she loved the feel of the wind on her face.
3. Veteran director Bimal Roy saw Asha dancing on stage and offered her a child's role in his film, Baap Beti (1954).
4. Her films as a child actor include Dhobi Doctor and Ayodhyapati. By 1957, Asha was a teenager and danced alongside her idol Vyjayanthimala in a song from the hit film, Asha.
5. Asha was signed by filmmaker Vijay Bhatt as the heroine in his Gunj Uthi Shehnai. But she was replaced with Ameeta because she was deemed not 'star material'. Within months, however, Sashadhar Mukherji cast her in Dil Deke Dekho (1959) which made her an instant star.
6. During Dil Deke Dekho, Shammi Kapoor patiently tutored the 17-year-old newcomer but the popular twosome did not appear together onscreen for almost seven years thereafter.
7. Asha Parekh has crystal clear memories of the premiere of Dil Deke Dekho held at Novelty cinema. She says, "I remember Raj Kapoor, Geeta Bali, Nirupa Roy and Usha Khanna attended it."
8. 1966 was one of the best years of Asha's career. Vijay Anand's suspense-musical Teesri Manzilsuccessfully re-teamed her with Shammi Kapoor; the shot-in-Japan Love In Tokyo was a smash hit too; Aaye Din Bahaar Ke marked the beginning of a successful teaming with Dharmendra (five successful films, no flops - Aaye Din Bahaar Ke, Shikaar, Aaya Saawan Jhoom Ke, Mera Gaon Mera Desh, Samadhi), and Raj Khosla's rather maudlin Do Badan offered her the opportunity to play tragedienne.
9. Though Asha Parekh did three films with Rajesh Khanna -- Baharon Ke Sapne (1967), Aan Milo Sajna and Kati Patang -- they never became friends.
10. After bagging the Best Actress award for Kati Patang, Asha went on an extended trip abroad for her dance shows. When she returned, her career had lost its early heat.
11. After easing out of the film industry, Asha concentrated on her distribution concern and her charity work for a Santa Cruz hospital. Asha's obsession with dance continued and her performance of famous dance ballets like Chauladevi won attention.
12. Asha now meets up regularly with Waheeda Rehman, Shammi and Helen for lunches and movies. She was also close to her contemporaries Nanda and Sadhana before they passed away.
-- Sourced from Dinesh Raheja (Editor, Bollywood News Services)