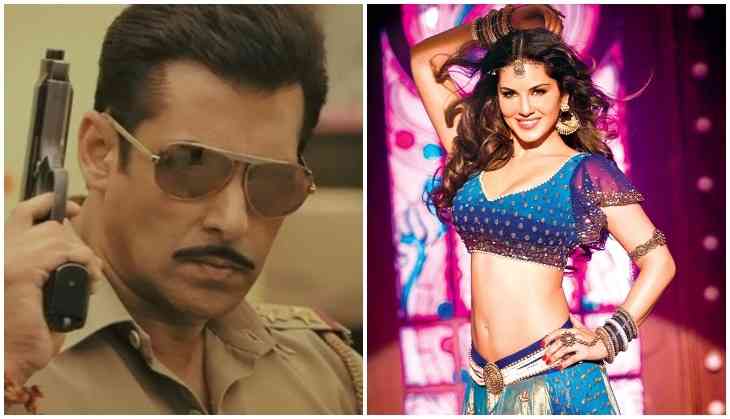 Arbaaz Khan confirms Dabangg 3, Sunny Leone to be a part of Salman Khan film
The producer-director of Salman Khan's hit series Dabangg, Arbaaz Khan, has confirmed that he has started writing a script for the third part of the film franchise. Now the third sequel will go on floors from mid-2018.
The actor confirmed this at the trailer launch of his upcoming movie 'Tera Intezaar'. During the trailer launch, the actor, "Yes, we have started scripting the film and I think we will start shooting 'Dabangg 3' by the middle of the next year."
Even the actor also confirmed that Sunny Leone can also be a part of this film when he was asked, Is he planning to cast Sunny Leone for an item song like Munni Badnam in the third venture.
On this Arbaaz Khan said, "Yes, why not? And why would she be a Munni, we can cast her for something different, but for that, we have to finalize something."
This is to notice that the first part of Dabangg series was released in 2010 directed by Abhinav Kashyap and it was a debut film for Sonakshi Sinha. Then Arbaaz Khan who produced the first part of the series came as the director of the second film. However, he was also a part of both films.
Arbaaz Khan's ex-wife Malaika Arora Khan was also a part of the film as she did two item songs in the film 'Munni Badnam' and 'Me and My Darling'. The rumours are that the film may release on Christmas 2018.