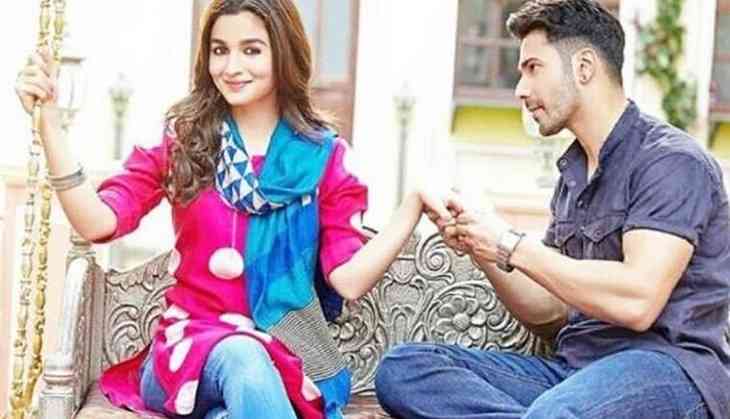 Alia Bhatt - Varun Dhawan (still from Badrinath Ki Dulhania)
Alia Bhatt, Varun Dhawan and director Shashank Khaitan attended a special session at Whistling Woods. Shashank,who is also an ex student of the institute and actor Sahil Vaid stressed on the importance to keep learning something new on a daily basis.
Shashank Khaitan said, "Never consider yourself to be a struggler. I have never considered myself to be a struggler because I am constantly learning. You can only be a struggler if you are not engaged in learning something new every day."
Talking about coming back to his alma mater, alumnus Shashank Khaitan said, "This visit has made me very nostalgic and I want to thank all my faculty members, as I believe it is because of them that I am here today."
Sharing acting tips with the students, Varun Dhawan said, "Never curb yourself. Let people think you are mad and crazy. This is one advice that I have received from most of the actors in the industry."
During the interaction, Alia Bhatt also shared how she dealt with times when her films didn't perform as expected. "Give failures a big hug because to appreciate sunshine, you have to face rains. After all, we only see rainbows after the rains. The joy is in falling, picking yourself up again and charging ahead", advised Alia to the students on ways of dealing with failure.