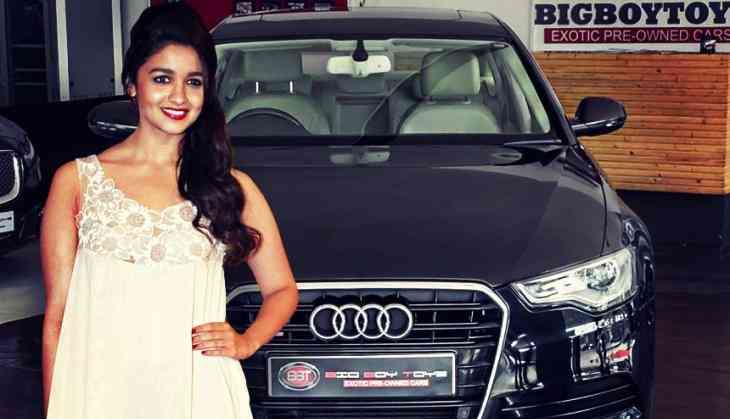 Being a well-known actress in Bollywood, Alia Bhatt is also famous for her luxury car collection. Alia owns a series of automobiles which range from sedans to SUV which was often driven by her to events. Below is the list of five of Alia's most favourite cars. Besides if you want to get an insight into the Celebrity car collection, pay a visit to Indianauto.com.
Land Rover Range Rover Vogue
Price range: INR 1.82 crore - INR 4.05 crore*

Land Rover Range Rover Vogue is the newest SUV and also the most exorbitant vehicle in the young star's collection. The Range Rover Vogue is priced at around INR 1.6 crores (ex-showroom). The vehicle has rapidly become the favourite car of B-Towners. The Range Rover Vogue bought by Alia is in a unique dull colour. She has been spotted many times in this car recently.
The premium SUV comes with multiple motor options but that owned by Alia receives power from a 3.0-litre V6 diesel motor, which can produce a massive power/torque output of 240 BHP/600 Nm. The power is sent to the four wheels through an 8-speed AT gearbox.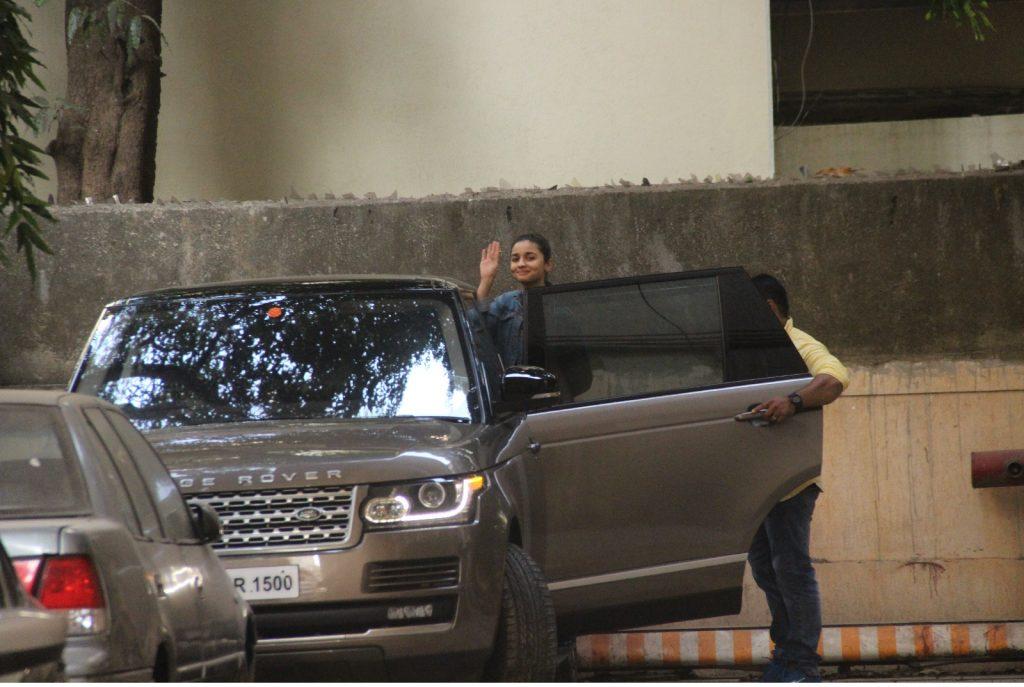 The Land Rover Range Rover Vogue is the latest and also the most expensive Alia Bhatt car.
Audi Q7
Price range: INR 73.82 lakh - 85.53 lakh*

The Audi Q7 is another vehicle which used to be driven quite often by the well-known actress before the Range Rover. Being an old-gen Q7, the vehicle still strongly shows the luxury. Her Audi Q7 comes with a dark blue colour theme.

Also read - [Celebrity Car Collection] Bollywood Actresses' Luxury Cars Collection

The SUV keeps under its hood a 3.0-litre V6 diesel motor which delivers a maximum power of 241 BHP and a peak torque of 550 Nm. The transmission duties are undertaken by an 8-speed AT gearbox. It also comes with a full-time Quattro permanent drive layout.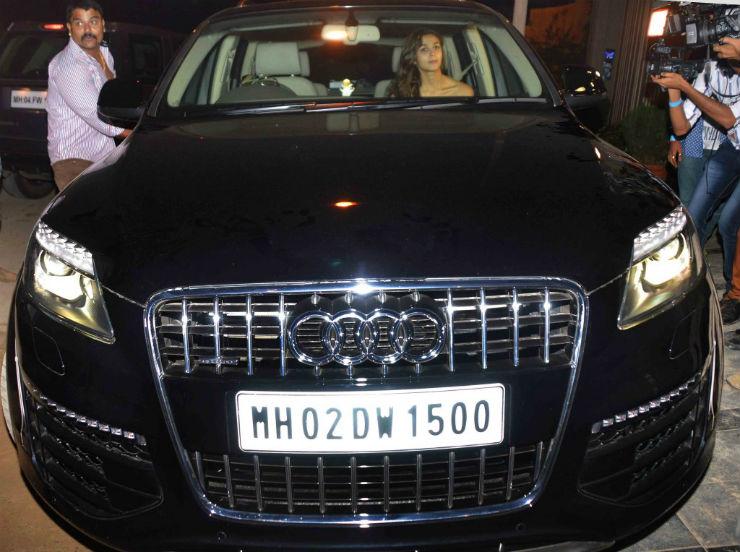 Before the Range Rover Vogue, the Audi Q7 used to be the favourite vehicle of Alia Bhatt
Audi Q5
Price range: INR 55.29 lakh - INR 59.98 lakh*
The next car in Alia Bhatt's car collection is the mid-size SUV: Audi Q5, which was used by the female star when she commenced her acting career. She is still spied taking the co-driver seat many times since the rear seats in the vehicle are not as amber as those in her other cars.

This Audi Q5 is in its old generation. The vehicle is powered by a 2.0-litre TDI diesel motor which produces 170 BHP against 350 Nm. The engine is mated to a 7-speed MT gearbox.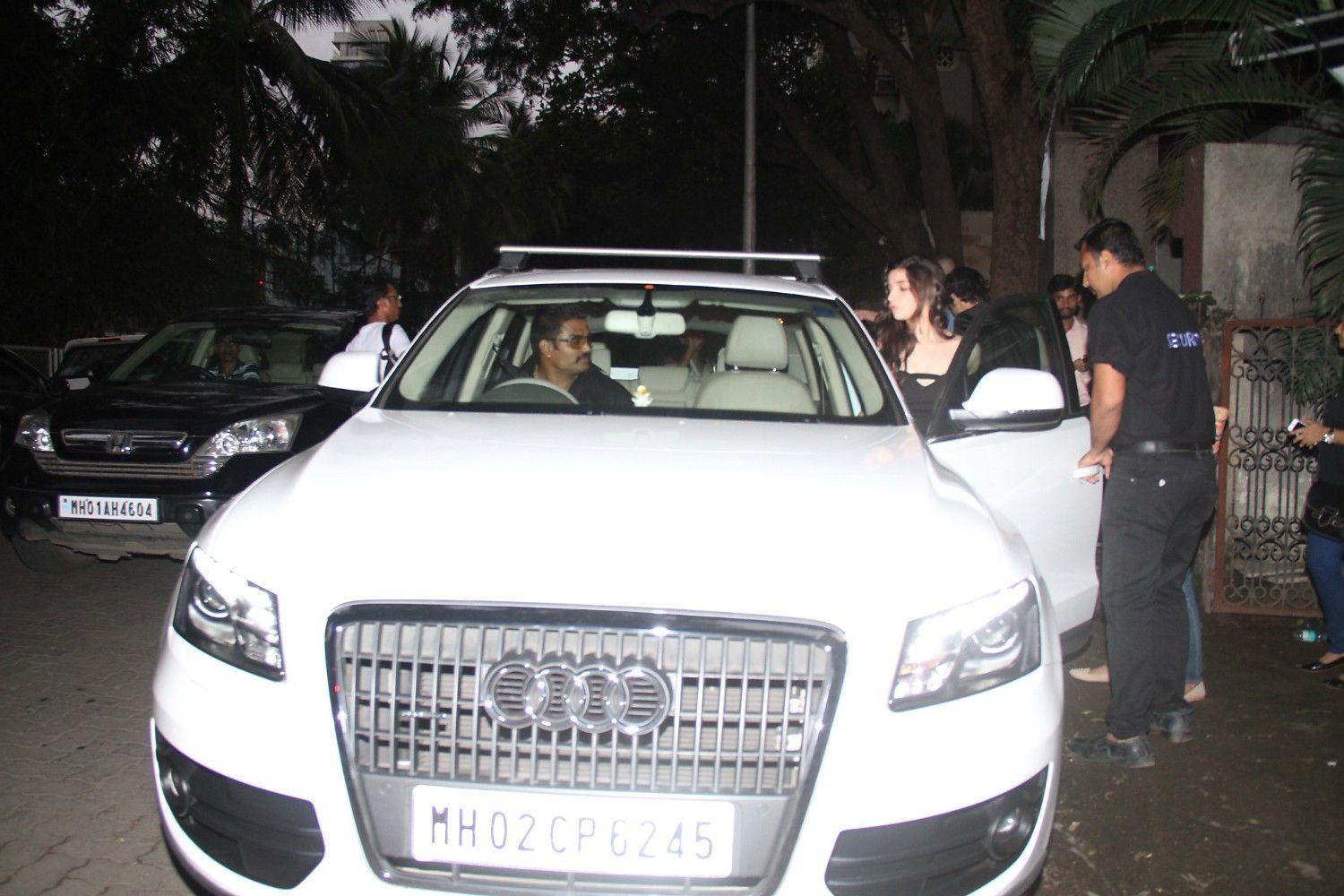 The Audi Q5 was driven by Alia Bhatt at the beginning of her career.
Audi A6
Price range: INR 49.99 lakh - INR 51.01 lakh*
Besides SUV, Alia Bhatt also drives a luxury sedan, the Audi A6. Being one of the best sedans in the Indian market, the Audi A6 is quite popular with Bollywood celebrities. The female star tends to prefer an uncommon dull colour since again, an Audi Q6 with a dark understated colour was chosen by her.

Under the hood of her Audi A6 is a 2.0-litre diesel motor which is good for a maximum power of 187 BHP and a peak torque of 400 Nm. The power is sent to the front wheels through a 7-speed automatic transmission.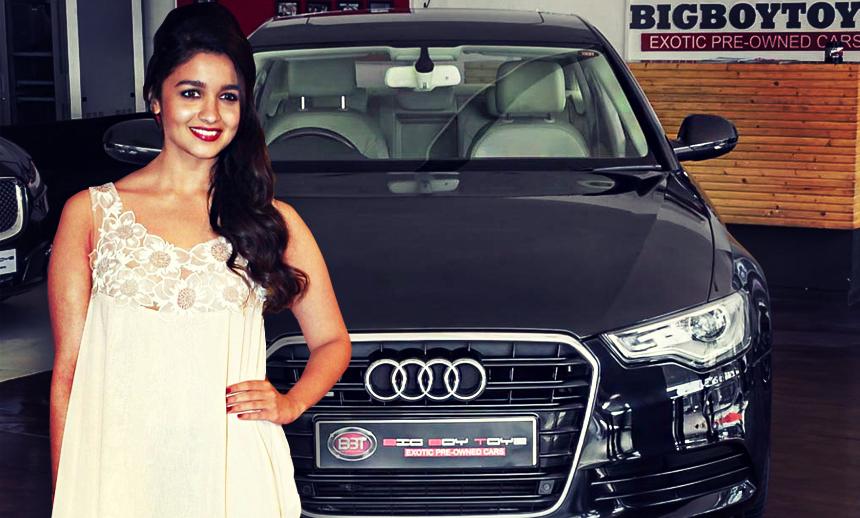 Audi A6 owned by Alia Bhatt also comes with a dull colour.
BMW 7-Series
Price range: INR 1.2 crore - INR 2.45 crore*
The actress also uses a BMW 7-Series which she bought two years ago. With the comfortable rear seat, the 7-Series is a quite popular option for stars and industrialists.

The 7-Series owned by Alia is a 740 Ld variant. It keeps under its hood a 3.0-litre TwinPower Turbocharged 6-cylinder motor which can deliver 261 BHP against 620 Nm. The transmission duties are implemented by an automatic transmission.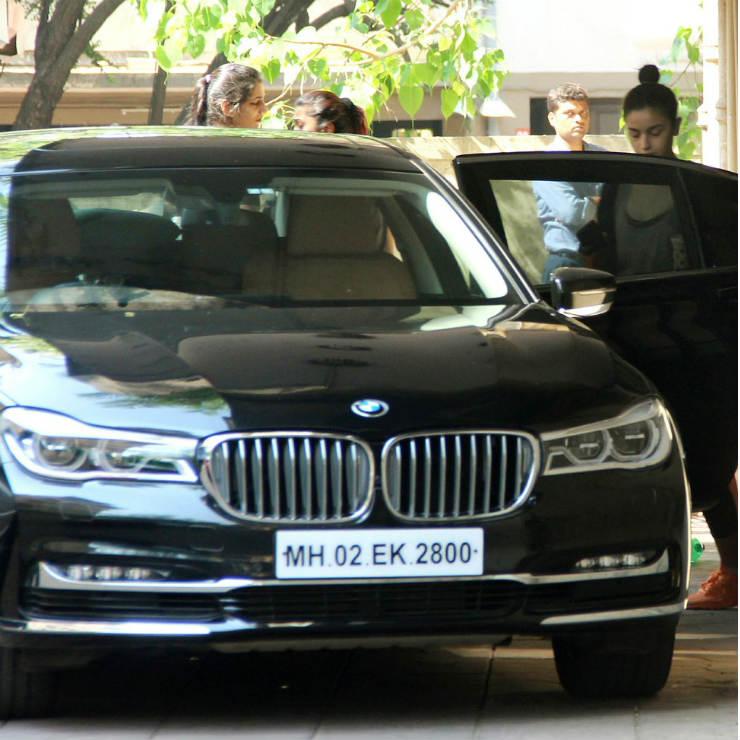 Thanks to the comfort provided by the rear seat, the BMW 7-Series has become a popular sedan with industrialists and celebrities including Alia Bhatt.
Above is a list of the five most prominent vehicles in Alia Bhatt car collection. Which one impresses you the most? Let us know in the comment section below.
(*): Ex-showroom, New Delhi
Be updated with the latest car news, reviews in India by visiting our website - IndianAuto.com