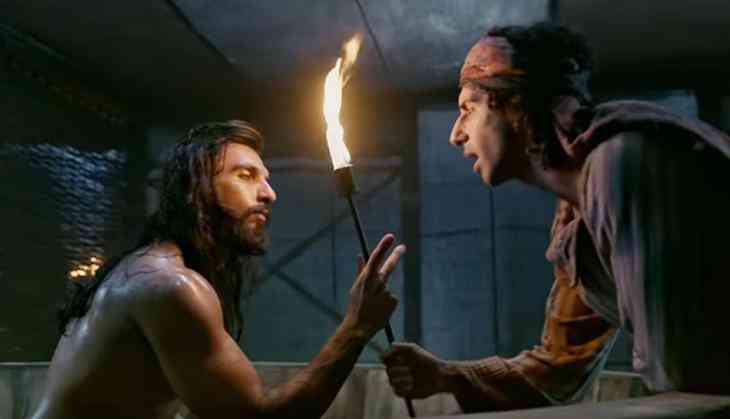 'Alauddin Khilji' Ranveer Singh calls 'Malik Kafur' Jim Sarbh a 'sex panther'
Bollywood actor Ranveer Singh is in the discussions for his recently released film Padmaavat. Ranveer Singh was seen playing Alauddin Khilji in Sanjay Leela Bhansali's film Padmaavat. He was seen blown away by the beauty of queen Padmavati. Whether there is a character in the film who was made for Alauddin Khilji also. The character was Malik Kafur played by actor Jim Sarbh.
One hand audience loved the chemistry between Shahid Kapoor and Deepika Padukone, and on the other hand, fans also loving the chemistry between Ranveer Singh and Jim Sarbh. Now Ranveer once again has come to the discussions because of his comment to Jim Sarbh.
As much as fans loved Ranveer Singh's performance in Sanjay Leela Bhansali's film the same they loved Jim Sarbh's performance also. Malik Kafur's craziness for Alauddin Khilji was attractive for the everyone who watched the film.
Recently Jim Sarbh shared one image of his role to the Instagram and now Ranveer Singh also commented on this picture of Jim Sarbh. Ranveer commented 'Sex Panther' on Jim Sarbh's post. While replying to Ranveer's comment, Jim also gave a smiley to the comment. The interesting thing is that the Padman actress Radhika Apte also commented on the post she gave a wink eye emoji on the post.
Also Read - Kiss Day 2018: Here are the 10 longest kissing scenes of Bollywood films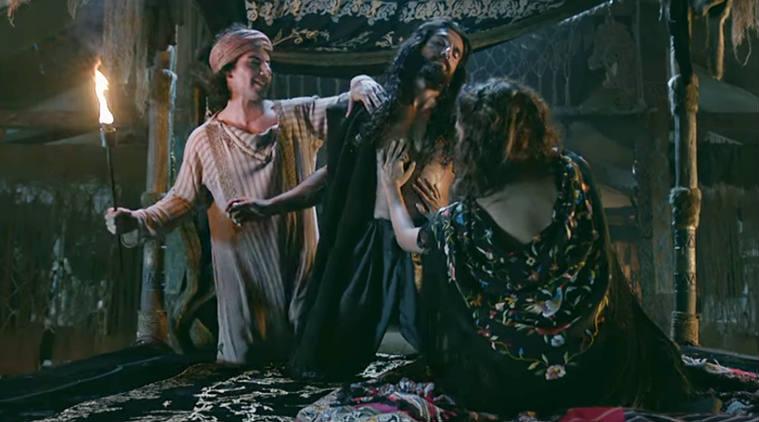 Ranveer Singh Aluaddin Khilji
Also Read - Don 3 Confirmed! After Zero, Shah Rukh Khan to start shooting of Farhan Akhtar's film
This conversation between both the actors will recall you the memories of their chemistry in the film. Jim is soon going to be seen alongside Ranbir Kapoor in Rajkumar Hirani's next film on Sanjay Dutt.