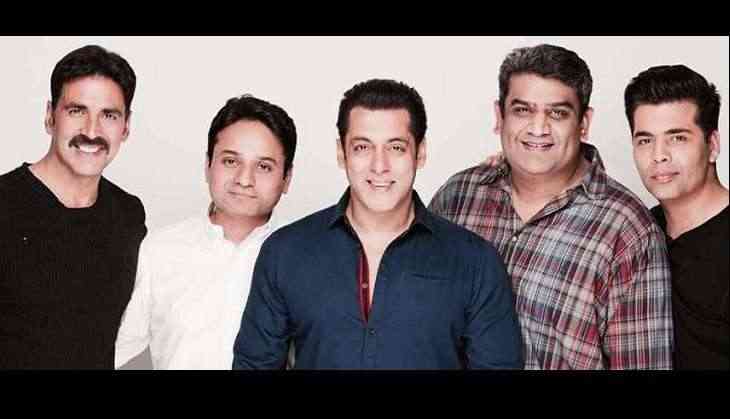 Akshay Kumar's film in collaboration with Salman Khan and Karan Johar shelved
In the starting of the year, Akshay Kumar, Salman Khan, and Karan Johar made a big announcement that they will collaborate for an upcoming project. Since that announcement, the project was in the discussions as it was a big step taken by the trio. It was decided that Akshay Kumar will play the leading role in it and the movie would have been produced under Salman Khan and Karan Johar's productions houses.
There were reports that the film will be based on the Battle of Saragarhi. In the latest developments, according to the sources, the film will not be made as the trio have decided not to go ahead with the project.
The sources revealed that, 'Last week, the trio have decided to not take forward the project and now this film will not be made. Now the team is working on the balance sheet of starting preparation amount and only the amount which had paid to technical staff and writer will not be taken back. This is the rule that when any project gets shelved that producers can't take money back from technical staff.'
This is to notice that this was the third project which was would have shown the Battle of Saragarhi. Earlier, Ajay Devgn had already announced his future project Sons of Sardaar on that saga and even director Rajkumar Santoshi announced a film with Randeep Hooda.
If the reports are to be believed, the other two projects are also going to shelved soon. As Ajay Devgn has a hectic schedule for next two years following which he won't be able to carve much time out for Sons of Sardaar. Randeep Hooda's film's shooting got started but it didn't continue for some issues and it has been put on hold.
Many are saying that it is the effect of Baahubali which raised the bar of visuals and technique, so maybe Bollywood is not yet ready to deliver such a big project.