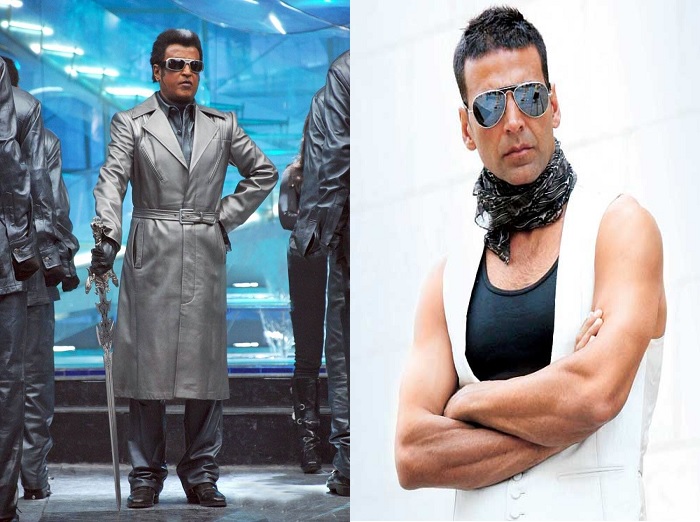 The film industry had just stopped to catch a breath post all the excitement over director Shankar having roped in Arnold Schwarzenegger for Robot 2, when the news broke that the Terminator actor will now not be a part of the much anticipated sci-fi sequel.
Akshay Kumar has replaced Arnold in the film as the Hollywood star had to opt out of it last minute due to monetary issues.
As Robot 2 went on floors today, Akshay Kumar was spotted on the sets of the film with Rajinikanth and director Shankar.
Also Read: Baahubali visual effects team to work for Rajinikanth's Robot 2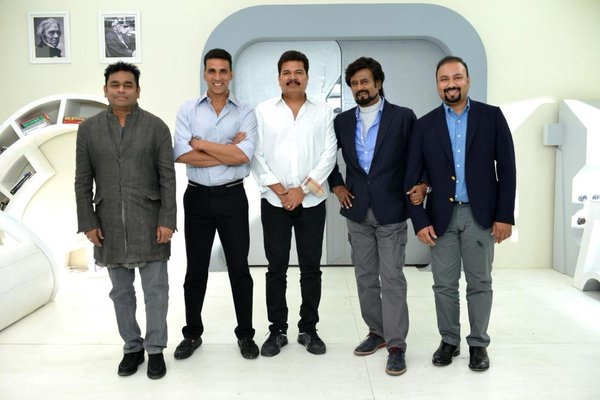 In the film, Akshay Kumar will be seen in a negative role after a long time. Akshay's presence in Robot 2 should take the second instalment of 2010's blockbuster to the next level, as the film will not just appeal to the south Indian audiences but to the Akshay-frenzied north as well.
Also Read: Rajinikanth's Robot 2 (Enthiran 2) to be a full length 3D flick
Robot 2 is believed to be the costliest Indian film with a budget over Rs 250 crore. This adds to the factor that Shankar has roped in the team of Baahubali to work on the visual effects of the film. Robot 2 will be shot in 3D and will release in 2017.