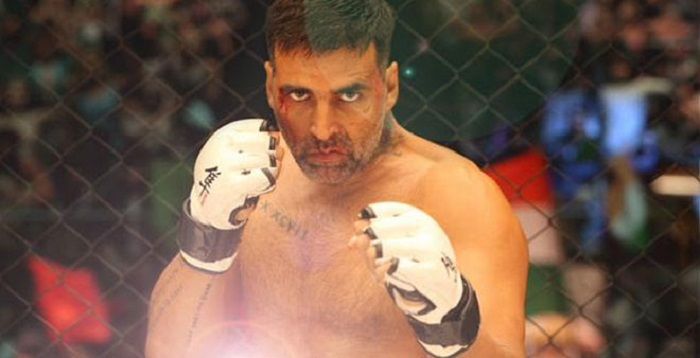 Akshay Kumar attempted to introduce Bollywood to Mixed Martial Arts with his first film under Dharma Production, Brothers.
While the actor won critical acclaim for his performance, the movie as a whole was rejected by the audiences and critics alike.
Ahead of the release of his next mega project, Airlift, Akshay Kumar opened up about how the failure of Brothers affected him.
"Brothers took half my life away. Someone told me that a film made with honesty can never fail, but I don't think that is true. I gave my best in Brothers. I have worked my ass off for that film but it did not do well. Day and night I worked so honestly, in fact I took so much of a beating in that film. However yet I feel that someday my hard work will get paid."
The actor also feels that predicting the business of a film ahead of its release is very difficult as the Box Office is unpredictable.
"There have been many films which I felt will not work at the Box Office but they did wonders. There is no formula for a successful film in Bollywood. There is something very strange in this business. There are so many good films which did not work. Every film has a destiny. I did feel bad that Brothers did not work, but I will keep on trying to make such films".
"For me, Mixed Martial Arts is a very big thing. To bring Mixed Martial Art in India is a big thing and I do feel that Brothers is a bit ahead of its time. It might get the appreciation may be 3 to 4 years from now".
Airlift is based on the world's largest air evacuation mission - that of Indians from conflict-torn Kuwait in the 1990s.
Akshay said he hopes the film - which releases on 22 January - would bring the historical event the attention it deserves.
"Not many would have watched Airlift if it was made like a documentary. However, many would flock to watch a film. I took this up as a challenge so that more people can get to know about India's mission. There are so many things to be made and brought in front of people".
"This is a very risky subject and I hope people appreciate the same," he said.