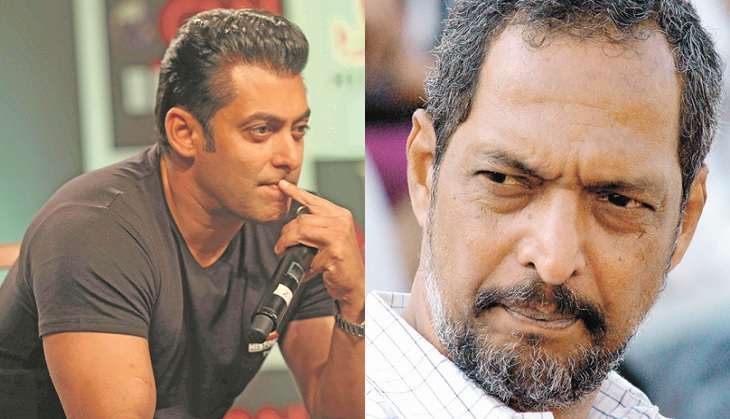 A couple of days ago, Salman Khan lent his support to Pakistani actors by saying "actors are not terrorists". Obviously, there was severe backlash from various political leaders.
Raj Thackeray slammed Khan for his statement and asked him to take his father Salim Khan's advice before speaking on such political issues. And now, Nana Patekar too has spoken about the matter. At an event, when a few journalists asked Nana about Salman's comment on Pakistani artistes, the veteran actor said,
"Pakistani actors and others come later, first comes my country. I don't know anyone other than my country and would never like to know. Actors are like bed bugs in front of the country, we don't have any worth."
The actor also took a dig at Salman Khan without naming him.
"No hero can be better than the soldiers. We actors are just common people, the real heroes are our soldiers. Don't pay attention to what we say, don't give this much importance to anyone. And those who keep on speaking, they don't deserve that much importance," said Nana Patekar.
The video of Nana Patekar speaking about the terrorists in Pakistan has gone viral on social media.
Patriot Nana Patekar Slams Bollywood Celebs Who Favour Pakistani Actors.

Will They Go To #Baramulla To Save Us Now?https://t.co/NstKggmwhV

— Sir Ravindra Jadeja (@SirJadejaaaa) October 2, 2016