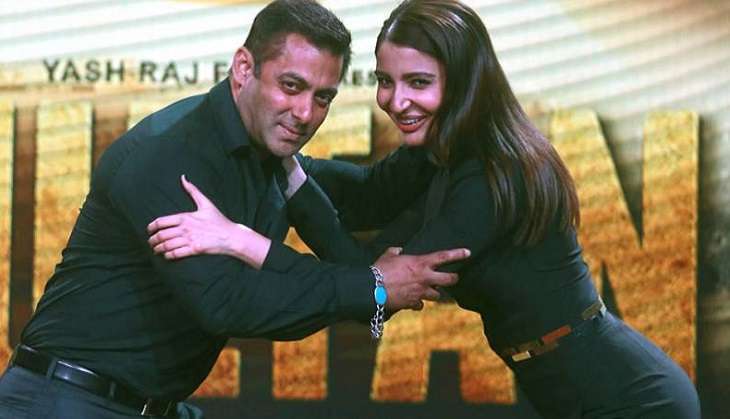 The theatrical trailer of Salman Khan's upcoming sport drama, Sultan, has been well-received by viewers from across the globe - including Pakistan.
According to the latest update, Sultan, which is set for a worldwide release this Eid, has now dislodged a number of Pakistani films from their scheduled release date.
Pakistani directors Shahzad Rafique, Syed Noor, Sangeeta and Noor Bukhar announced that they were forced to postpone the release of their films - scheduled to hit the Pakistan Box Office this Eid - as the exhibitors were keen to showcase Sultan instead. The films in question, Salute, Bhai Wanted, Tum Hi To Ho and Ishq Positive have now been pushed to 14 August 2016 to make way for Sultan.
Also Read: Salman Khan - Rajkumar Santoshi's next film up for a Christmas 2017 release?
However, two Pakistani films - namely, Blind Love and Sawaal 700 Crore Dollar Ka - are confirmed to release on Eid-ul-Fitr, alongside Salman Khan's Sultan.
"We are unable to balance our expenditures, which is why we prefer Indian and Hollywood films. We were expecting the release of some local films this Eid but are disappointed that certain renowned film-makers have decided to delay their projects," Nadir Minhas, an owner of a cinema hall in Pakistan, told the Express Tribune.
Also Read: Salman Khan has done a terrific job in Sultan, says Randeep Hooda
Safdar Khan, the chairman of Cinema Owners Association in Pakistan confessed that they don't have an option to screen local films. "We want to release local films as we want to revive our own industry but we don't have an option," the daily quoted Khan as saying.
Salman Khan's Bajrangi Bhaijaan witnessed a phenomenal run at the Pakistani Box Office upon its release in 2015. The film holds the record for being one of the highest-grossing Indian films in Pakistan.
Sultan also stars Anushka Sharma, Amit Sadh and Randeep Hooda in pivotal roles.
-- With inputs from The Express Tribune