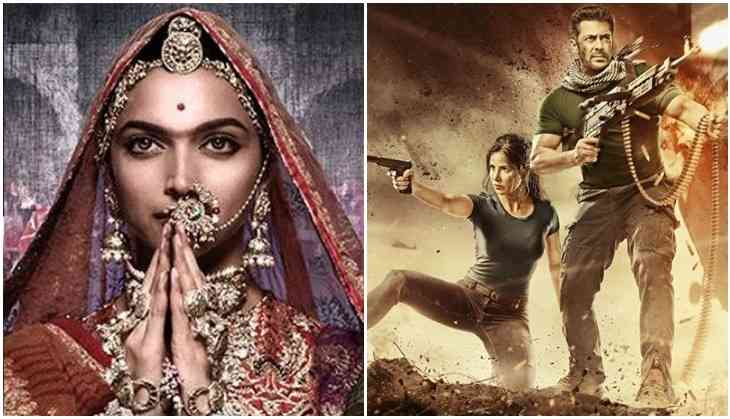 After Padmavati, now Tiger Zinda Hai of Salman Khan will also get postponed
The fans are very sad since they have got to know that the makers of Sanjay Leela Bhansali's Padmavati have now decided to push the release date of the film. Well, the reason behind Padmavati being postponed is obvious because of the controversy and in one more shock to the fans, another film may get postponed.
According to the latest reports, now Salman Khan's Tiger Zinda Hai also can be postponed and this is surely a big shock to the makers. Actually, the censor board (CBFC) has clearly said that if the makers want to get the certificate of their film they will have to send a copy of the film to CBFC 68 days earlier then the release date of the film.
Also Read - Varun Dhawan replaces Salman Khan in Remo D'souza dance film and it's not ABCD 3
So in that case, the new film which is in the danger is Tiger Zinda Hai, well there are only 40 days left in releasing the film. So now the expectations are that the makers can push the release date and they are now targetting the new release date as Republic Day weekend.
Also Read - Bigg Boss 11: Not to promote Padmavati, Deepika Padukone came to Salman Khan's show for this reason
If it happened then get ready for another biggest clash at the box office and it will happen between two superstars. As superstar Akshay Kumar already has announced that his film Padman featuring Sonam Kapoor, Radhika Apte will release on Republic Day weekend, and now Tiger Zinda Hai is also set to release on the same weekend so get ready for the biggest clash now.